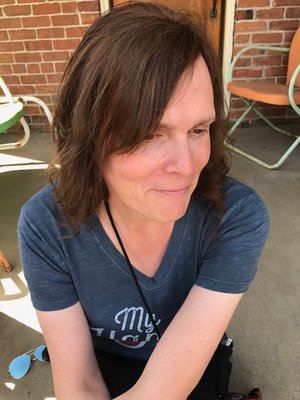 Julie Hardy has served as Moderator of MarketForum since March 2017. She was nominated for this position after the passing of Founder Alex McCallum. Before taking on the job as Moderator, Julie was an active, almost  daily,  forum poster. Her participation on the forum since the year 2000 has given her a deep familiarity with this community.
Hardy has been a trader of commodity futures  since September 1998. While at university, she studied Cognitive Psychology. Her specific focus was in the areas of human learning, memory, and problem solving as well as Psycholinguistics. Since leaving university, she has also incorporated the study of Neureconomics into a repetoire of subjects aimed at examining market and trader psychology.
A teacher by nature, Julie spent many years working with her late husband James Campbell conducting seminars and workshops in Energy Medicine as well as other esoteric and self-help topics for both the general public and professionals in the health and healing arts. Julie has also taught scientific writing and statistics to college-level students.
Hardy has been an entrepenuer for many years and involved in a number of ventures. She is also a veteran of the United States Navy and served during the early 1980s.
Born and raised in Chicago, Illinois, Julie currently resides in the mountains of central Colorado in the town of Salida. She enjoys hiking, mountain biking and the offerings of many creative Artists that also call Salida home. In her spare time, when not being physically active, trading futures, moderating MarketForum,  or managing properties, Julie pursues her own musical aspirations and hopes to someday perform in the same small venues she frequents weekly.