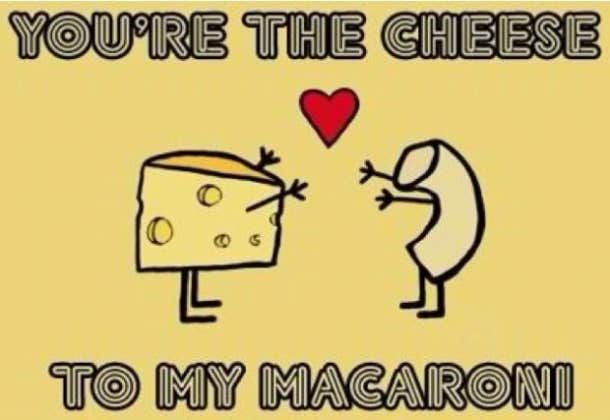 YES .... !!!
SMEAR REAL BACON
GREASE ON PAN
... OK
....all dairy products used must BE OF THE HIGH FAT nature...OTHERWISE IT WILL NOT ALL BIND WITH ITSELF IN CHEMICAL REACTION !!!
Gourmet Baked Mac and Cheese with Bacon
============
Prep Time
15 mins
Cook Time
40 mins
Total Time
55 mins
This creamy, cheesy, gourmet baked mac and cheese with bacon will outshine any mac and cheese you've tasted! It is "restaurant-quality" AMAZING, and it couldn't be simpler to make.
Unit: cup, pound, slice, Tablespoon, teaspoon
Servings: 6
Calories: 8485 kcal
Author: Lauren Allen
Ingredients
1/2 pound elbow macaroni (or other bite size pasta)
6 slices Sugardale Hickory Smoked Bacons
1 Tablespoon butter
2 Tablespoons all-purpose flour
2-1/2 CUPS HEAVY WHOLE CREAM
3/4 cup half and half
1 1/2 teaspoons cornstarch
1 1/2 teaspoons dijon mustard
1 1/2 teaspoons chicken bouillon paste
1/2 teaspoon onion powder
1/2 teaspoon garlic powder
1/2 teaspoon dried parsley flakes
salt and freshly ground black pepper , to taste
3 cups freshly grated sharp cheddar cheese
3/4 cup freshly grated parmesan cheese
Crumb topping:
1/2 cup chicken in a bizket CRUSHEd crumbs
1 Tablespoon butter , melted
1/2 Tablespoon olive oil
Instructions
Cook pasta according to package instructions, just until al dente. Don't overcook! Strain and rinse with cold water. Set aside.
Preheat oven to 350 degrees F. Lightly grease a 8x8 baking dish

with bacon grease

.
Cook bacon in a large skillet over medium heat until crispy, about 5-7 minutes. Remove bacon to a plate lined with paper towels. Remove some, but not all of the grease from the pan.
Add 1 tablespoons butter to the pan and then whisk in flour. Cook, stirring, for 2 minutes. Reduce heat to low and gradually whisk in milk.
Add the cornstarch to the half and half and whisk until smooth. Gradually add it to skillet followed by mustard, chicken bullion, onion powder, garlic, powder, parsley, salt and pepper.
Cook sauce for a few more minutes, just until it begins to slightly thicken. Remove from heat and stir in shredded cheddar cheese.
Crumble/chop the bacon and add most of it to the pan, reserving a little for topping later. Add cooked pasta and toss to evenly combine.
Pour mixture into 8x8'' baking dish. Sprinkle parmesan cheese on top.
Add panko, melted butter and olive oil to a skillet (or, I use the pan the pasta was cooked in, just to use less dishes). Cook over medium-high heat, stirring constantly, until crumbs are golden brown.
Evenly sprinkle them over mac cheese. Add remaining bacon crumbles on top.
Bake 15-20 minutes or until bubbly. Serve warm.
============
Why .... YES Young Man ... Please Step Right Up And Watch This Video Of "DROOLING PLEASURES" !
ALSO....
DO NOT FORGET TO PLOP A HEAPIN OF SALTED BUTTER ON THE FRESHLY DRAINED PASTA ....
...AND THEN TOSS WITH FRESH GROUND PINK HIMALAYN SALT.... I'M A HIMILAYA' PLAYA'....
THIS ALSO IS A CHEMICAL REACTION FOR THE SAUCE/GRAVY TO STICK TO THE PASTA
IN ANOTHER ITALIAN MOTHER SCIENCE FAIR EXPERIMENT KINDA THING....... .... WILL BRING TEAR TO EYE...
P.S. ... I ALTERED THE CALORIES FOR THE BETTER
+++++++++++++++++++++++++++++++++
.... LET'S GET DOWN TO BUSINESS...
The 15 Best Cheeses to Put in Mac and Cheese
It's all about that cheese pull.
....................... Without further ado, I give you the best cheeses for mac and cheese.
1. Parmesan
Parmesan was the OG cheese of mac and cheese. The first ever recipe of mac and cheese or "de lasanis" was made from fermented dough and Parmesan cheese.
2. Sharp Cheddar
Take a scroll through your Pinterest feed, and you'll discover that plain ol' sharp cheddar is one of the most popular cheeses for mac and cheese. It's practically a staple of American childhood. Cheddar melts easily, so it's perfect for that mouthwatering cheese pull.
3. White Cheddar
Use white cheddar instead of sharp cheddar, use white cheddar with sharp cheddar, or use white cheddar with Gruyère. White cheddar goes great in every mac and cheese recipe.
4. Smoked Gouda
What more can I say? Smoked gouda is good on noodles, it pairs well with apples, and makes your cheese board extra bougie. The "cold smoked" process gives it a subtle smokey flavor that doesn't compromise the fudge-y texture. Smoked gouda makes mac and cheese an adult meal.
5. Fontina
The semi soft, creamy texture makes for a decadent mac and cheese. The buttery flavor complements other cheeses for a flavor explosion.
6. Gruyère
Gruyère cheese has the most amazing nutty flavor. It also has a smooth melt that is absolutely delicious when mixed with tomatoes.
7. Gorgonzola
I get that blue cheese has that stinky cheese stereotype, but hear me out. Blue cheese makes an excellent addition to every other cheese on this list. It adds the perfect amount of zing to traditional mac and cheese.
8. Parmigiano Reggiano
Instead of topping your mac and cheese with breadcrumbs, go for the Parmigiano Reggiano. Parmigiano Reggiano is better than your average Parmesan, because it's held to stricter guidelines. It must be made in a specific region of Italy which contributes to its unique flavor. It's the cheesy crust you never knew you needed.
9. Mozzarella
Mozzarella is a no brainer! Whether you want to make your own or go with a store variety, this is a cheese you can just toss in because it goes with everything.
10. Chevré
Chevré is just a fancy way of saying goat cheese. It will soften, but not totally melt, so it definitely has to be paired with other cheeses if you're going for full on mac and cheese. If you're happy with pasta and cheese, mix in some kale and chicken sausage for a quick and delicious dinner.
11. Pepper Jack
Kick up your flavor just a notch. Pepper Jack isn't overwhelmingly spicy, so it just adds enough kick to change up the traditional flavors.
12. Racelette
The Instagram star of 2017, racelette is beautiful in preparation and presentation. It bubbles and slides right off the wheel in a way that I can only describe as food porn. This will add the most mouthwatering texture to your mac, plus it's super fun to bake with.
13. Feta
Not a traditional candidate for mac and cheese, feta is the true underdog here. The tangy taste is fun addition to other staple cheeses. Just be careful not to add too much salt to your mac and cheese since feta is quite salty on its own.
14. Brie
The super creamy texture of Brie adds a great richness and creaminess to the dish. This easy mac and cheese recipe can be made in 10 minutes AND it's fancy enough to include four cheeses (including Brie, of course).
15. No Cheese at All
Cheese is something I truly cannot imagine my life without. So hear me out when I say that this vegan mac and cheese recipe will have you questioning if it's the real deal.
============================
..........If you're not hungry after reading this, you're not human. Go grab yourself a box of pasta, get bougie in the
cheese aisle, and get creative in your kitchen!..............
.......BINGO BANGO BONGO.... BOOM BABY !!!