Previous posts:
Re: Re: Re: Re: Weather Saturday
By wxgrant - March 2, 2019, 12:37 p.m.
The EURO Ensembles really warm up the Southeast next weekend and then all of Canada and the eastern seaboard the following week. The GFS warms as well but not as much as the EURO.
++++++++++++++++++++++
---
By mikempt - March 2, 2019, 2:51 p.m.
Thurs evening into Friday we had four inches of snow here in Valley forge. We had sleet and freezing rain Friday night. Its cold and gray here today,more snow tomorrow evening!
---
---
Email: meteormike@msn.com | IP Address: None | Cookie ID: None
0 likes
By metmike - March 3, 2019, 10:14 a.m.
Afternoon highs yesterday and their departure from normal for the northern Plains HUGE are seeing temperatures 30+, 40+, even 50+ degrees below normal "Stupid" cold for any time of year...but especially for March 2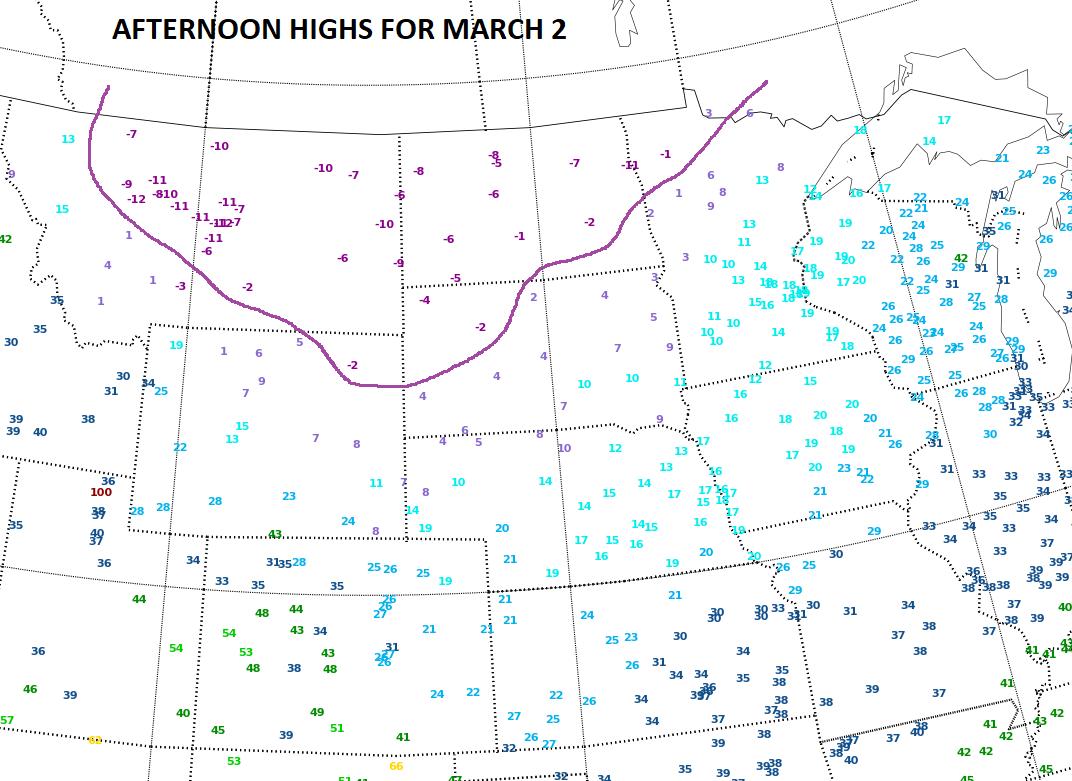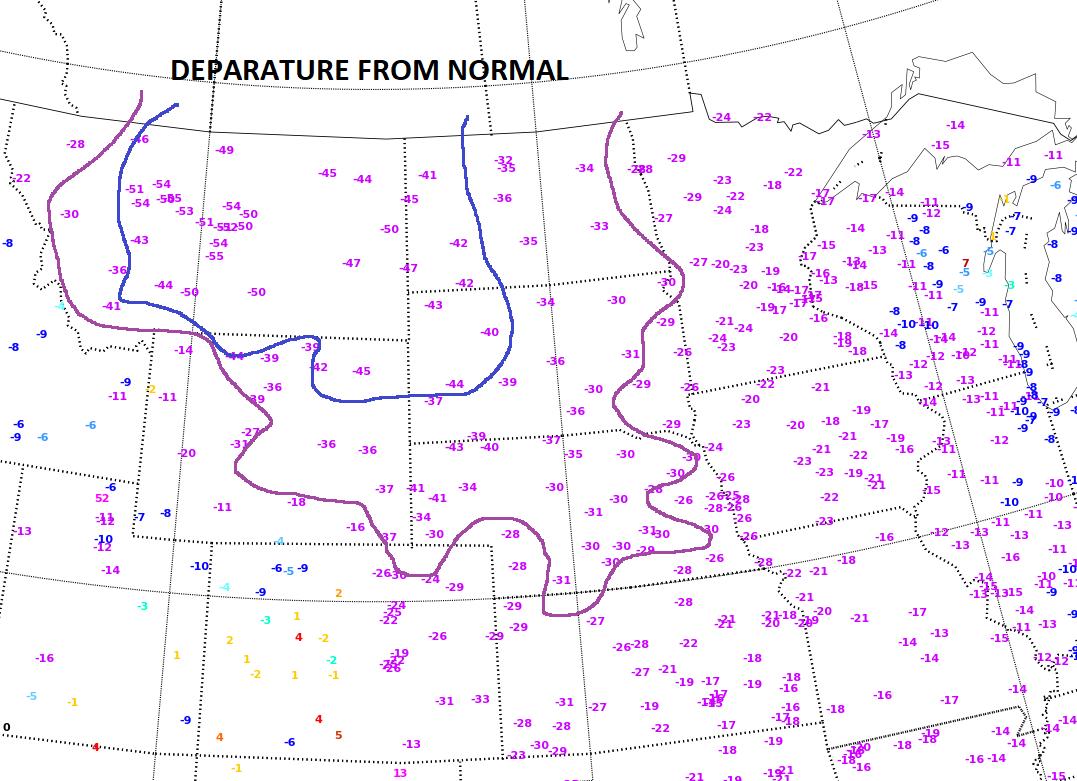 ---
++++++++++++++++++++++++++++++++++++++++++++++++++
By WxFollower - March 3, 2019, 3:24 p.m.
There's a serious tornado threat ongoing as I type this in parts of south-central AL eastward into central GA in places in or near locations such as Montgomery, AL, and Macon, GA! Several tornadoes have at least been radar suggested, including at least one large one!
+++++++++++++++++++++++++++++++++++++++++++++
---
By metmike - March 3, 2019, 3:36 p.m.
Thanks Larry!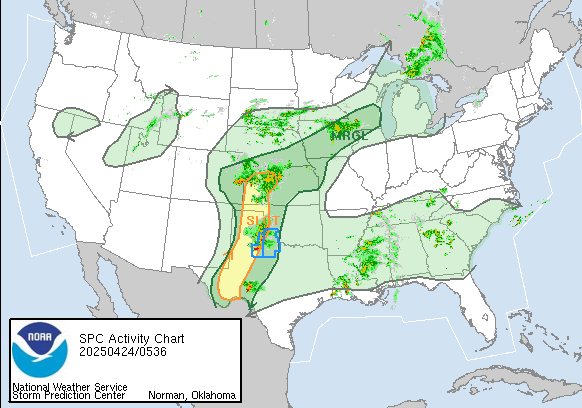 ---
++++++++++++++++++++++++++++++++++++++
By metmike - March 3, 2019, 4:07 p.m.
Special Weather update:
An interesting change during the late week 2 period is the Euro ensembles want to build some ridging in the West with downstream troughing and cooling. They've shown this for the past 2 model runs.
The last 12z operational GFS is never to be trusted in week 2 but it has an extreme version, with high latitude, upper level ridging/blocking and a deep low underneath that which tracks across the northern tier and is in the East at the end of the period.
This, however is NOT an outlier. The ensemble mean is mild but misleading. Around half the solutions try to build a ridge/west, trough downstream couplet late in week 2, similar to the European model ensembles. This would cause the East and Midwest to be colder than most of the runs for the last few days have suggested as we hit 2 weeks out.
This is a new development but still just something to watch to see if it continues...........or reverts back to a continuation of mild flow.
The solutions below are day 15, which is at 384 hours....for the last 12z GFS ensembles