I pulled June 1 stocks data from what was published at the end of June versus end of Sep for last 10 years. Results: Cutting 205 mbu from #corn is totally unprecedented. For #soybeans, the change was less than last year, and the #wheat change was very large compared w/ others.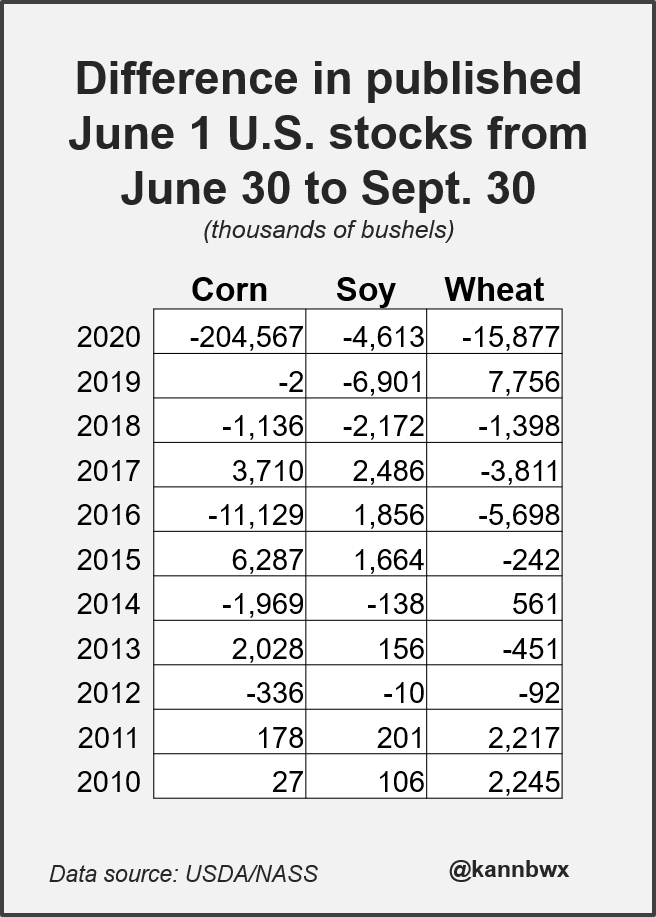 On-farm June 1 #corn stocks decreased by 158 million bushels, off-farm by 47 million bushels.
For #wheat, on-farm fell 3.4 mbu and off-farm fell 12.5 mbu.