Started by metmike - Sept. 30, 2020, 11:49 a.m.
#Soybeans were 20% harvested, ahead of the 14-18 average. Similar to corn, the upper Western Belt states are furthest ahead compared with normal, but in the East, Illinois is the only true laggard. Illinois had just as many days available for fieldwork last week as anyone else.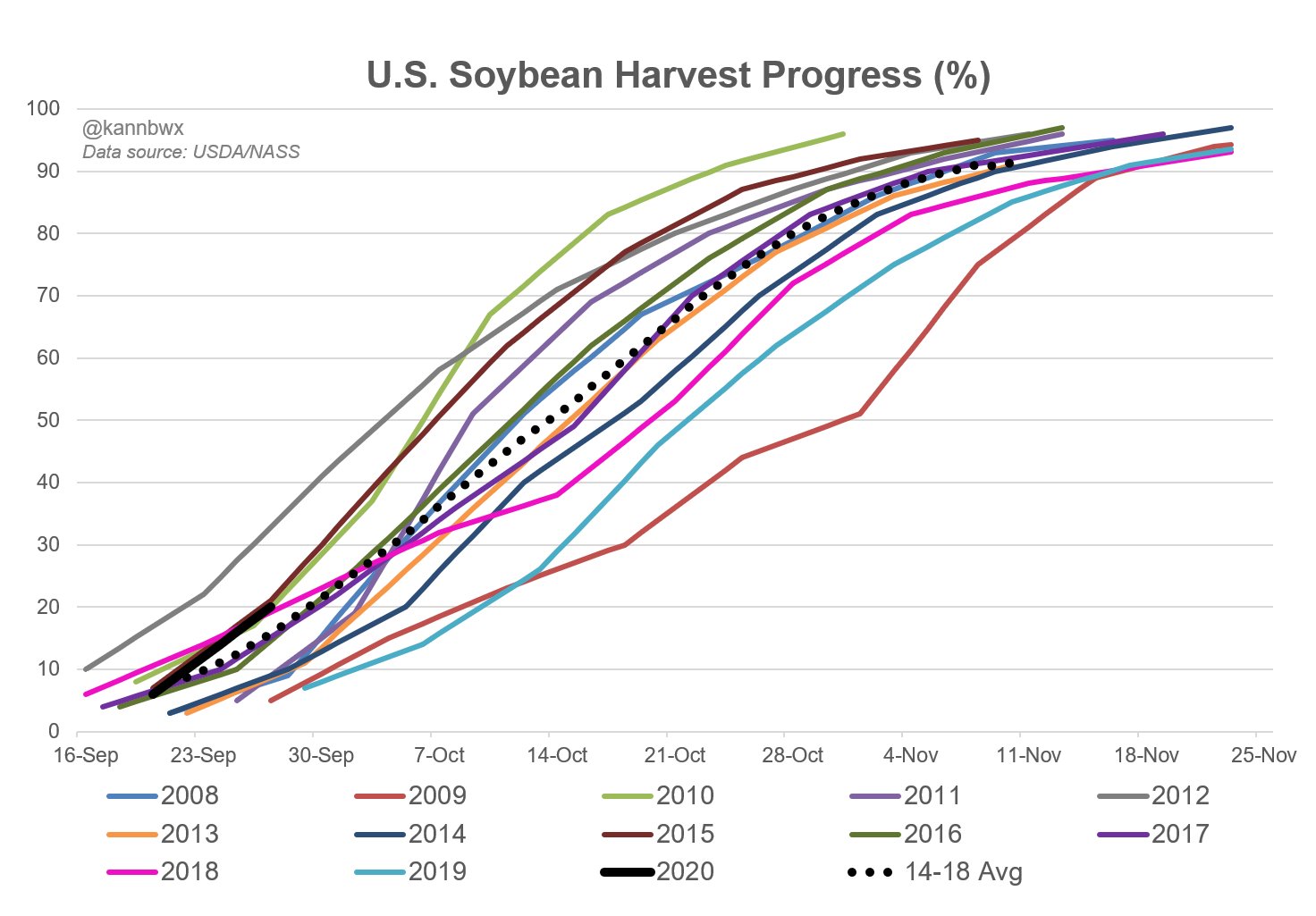 U.S. #corn was 15% harvested as of Sunday, a hair behind the 2014-2018 average. Progress lags normal in the Eastern Belt (incl. Illinois, Indiana, Ohio), but it's ahead in the upper Western Belt (Iowa, Minn, Nebraska, Dakotas, etc).