U.S. export inspections continue to be strong for #soybeans and have picked up much-needed strength for #corn. Some 49% of the beans and 23% of the corn were destined for #China. #Wheat inspections slightly lag last year.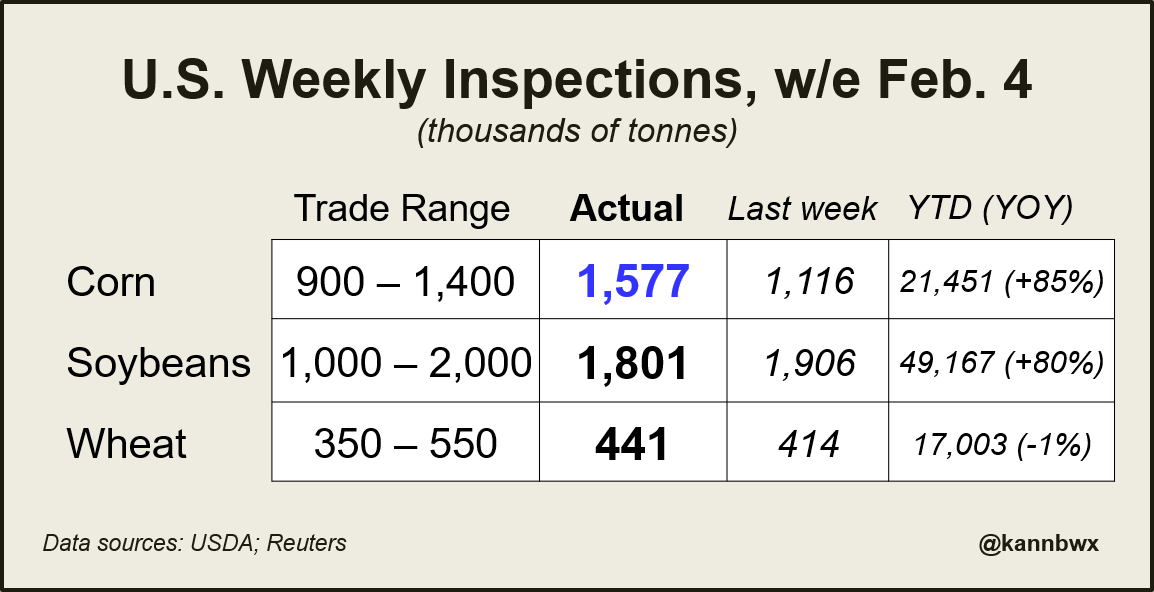 metmike ;from last week
Now we have to get shipping! Only 36% of U.S. #corn sold for export in 2020/21 has been shipped as of Jan. 28, by far lowest since at least 2005. Next lowest are ~43% in 2018 and ~44% in 2014.