This is one of the most retarded ideas in history. We are currently enjoying a Climate Optimum by all authentic scientific standards for life on this massively greening planet. Cold still kills hundreds of times more life than excessive heat does.
The crisis, exists in 2 realms.
1. A make believe, computer simulated world going out 100 years based on global climate model solutions that have been proven to be too warm for 30 years.
2. An exaggerated, twisted interpretation of every extreme weather event(almost all of which have happened before) that blames much of it on man made climate change.............when almost all of it is natural. Even extreme cold and snow are being caused by global warming, according to the theory.
They used those bogus reasons for 3 decades, with the gate keepers having almost complete control of the false narratives, repeating them over and over and over............while censoring anything with authentic science that proves it wrong...............and that's how you win the political war that hijacked climate science to accomplish its agenda.
And the war has been won by that side.........it's over. Now we get to witness the imposing of HORRIBLE agenda that includes increasing carbon taxes on all forms of fossil fuel energy(consumers pay out the wazoo) as well as taking away tens of thousands of US jobs and the US no longer being energy independent.
The other thing that makes this a very retarded idea based on basic biology is that the sun is the source for all energy and life on this planet which uses CO2 as the building block of life. Bill Gates and others, in a climate optimum, want to cut off life from some of the source of all life/energy(sun) so that they can lower the amount of the beneficial gas-building block of life, CO2.
https://www.khanacademy.org/science/ap-biology/cellular-energetics/photosynthesis/a/intro-to-photosynthesis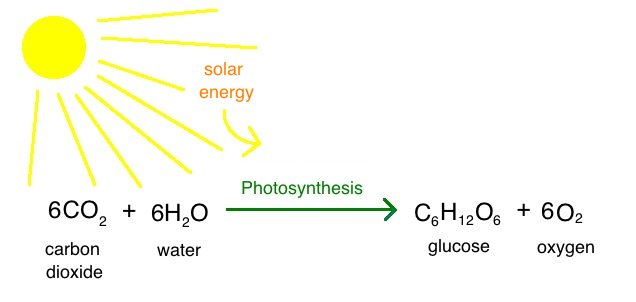 NEW: Optimal CO2 for life more than double current level. See the proof with thousands of studies. Showing Scientific American.....and mainstream science sold to us........ to be wrong about plants and the affects from Climate Change. December 2020

https://www.marketforum.com/forum/topic/62784/
This would be like an elite athlete, in their prime and perfect health....... going to the doctor for their annual check up.
Doctor: I notice you have a cut on your chin.
Elite Athlete: Yeah, I nicked myself shaving this morning.
Doctor: Well I never saw this on your face in any other visits to me in the past.

Elite Athlete: This happens to me at least 10 times a year and it heals the next day.

Doctor: This is unprecedented for my medical evaluation of you. I am very concerned, you need to be concerned too because I am the doctor that understands medicine, you need to listen to me! My human model, projects that a cut like this today, if it continued to increase, would cover your entire body in 10 years and you will die!

Elite Athlete: What should I do.
Doctor: When you get a cut like that, you lose blood. Blood has nutrients in it. You need to take actions so that your blood will have less nutrients in it, that way, when you bleed from cuts, you won't lose as much nutrients.
Elite Athlete: How do I do that?
Doctor: Stop eating food with so many vitamins and cut back on consumption of all healthy foods. Also, don't drink much water. Blood is made of water.
metmike: Dr. Gates, suggests cutting off energy giving sunshine and lowering beneficial, life feeding CO2 as a cure for the patient, planet earth.