Started by metmike - May 9, 2022, 4:45 p.m.
Crop conditions last week:
Crop progress/conditions week of 5-2-22
15 responses |
Started by metmike - May 2, 2022, 11:48 a.m.
https://www.marketforum.com/forum/topic/83907/
++++++++++++++++++++++++++++++++++++++++++
This week:
https://release.nass.usda.gov/reports/prog2022.txt

U.S. #corn planting is the slowest in 9 years, #soybeans the slowest in 3 years, spring #wheat slowest in 11 years. #Cotton planting is normal so far. Winter wheat conditions improved to 29% good/exc but that is still very low historically.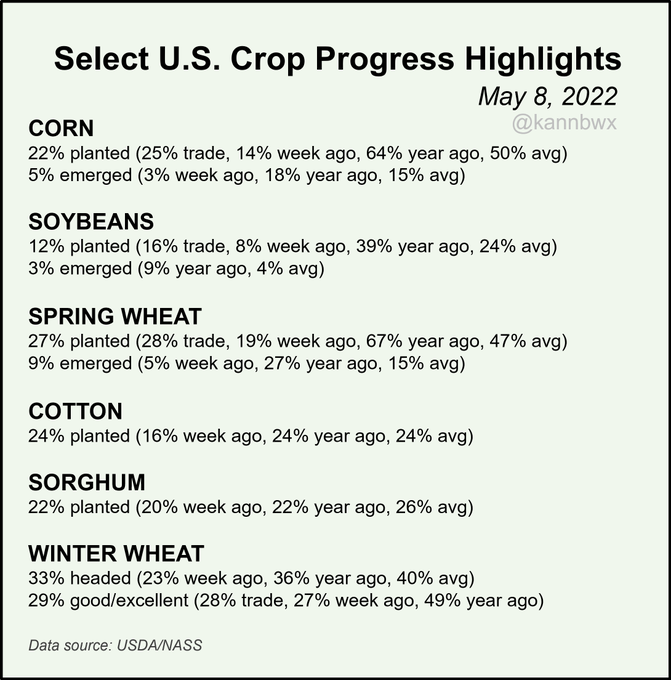 Expectations below:
U.S. #corn planting progress as of Sunday is expected to have reached 25% - normal is 50%. #Soybeans are seen 16% planted vs normal of 24%. Winter #wheat conditions are seen up 1 pt.