It's so easy a caveman can do it ... :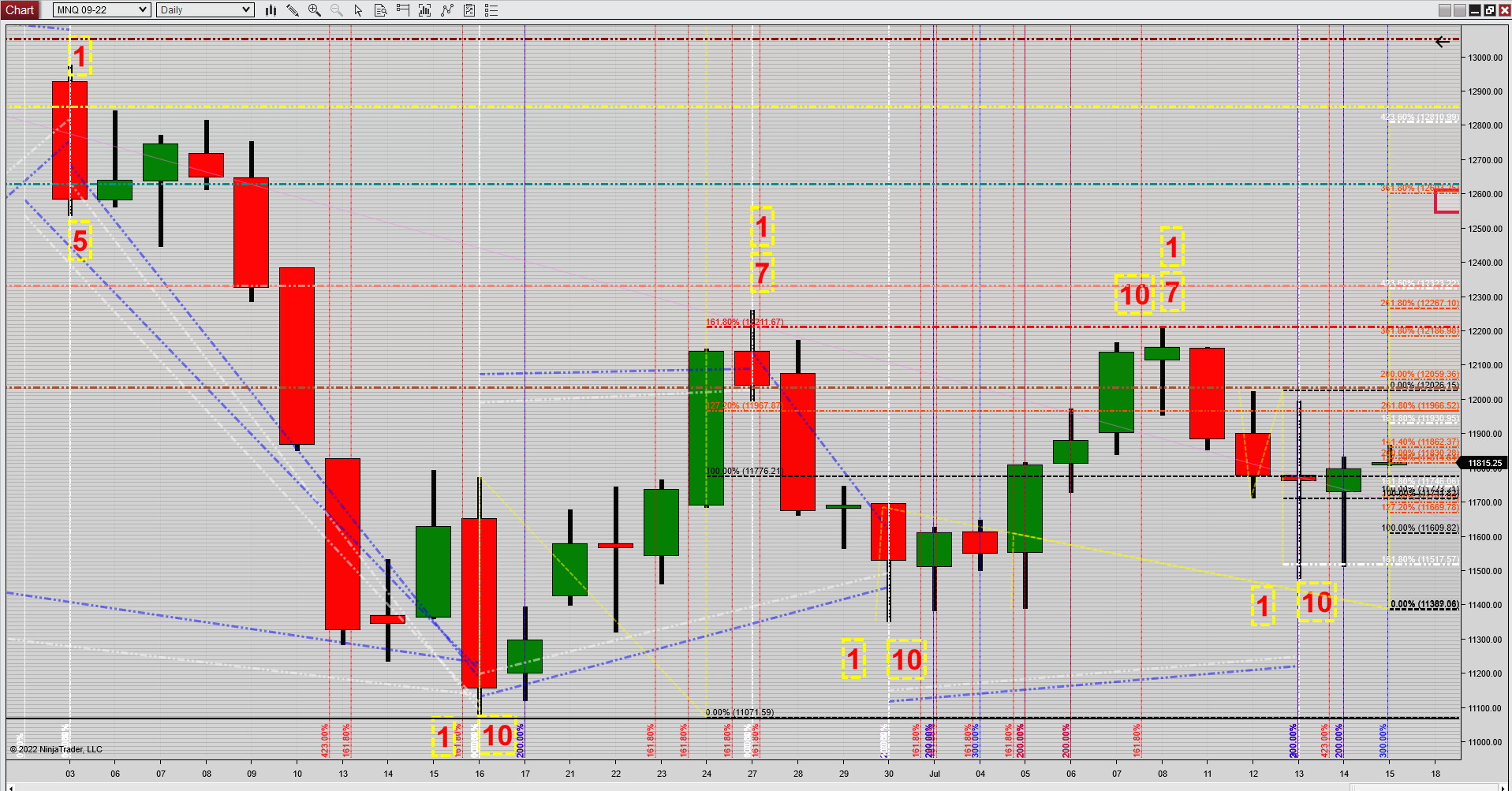 The symmetry in the NAS has been uncanny, will it continue? More on that below.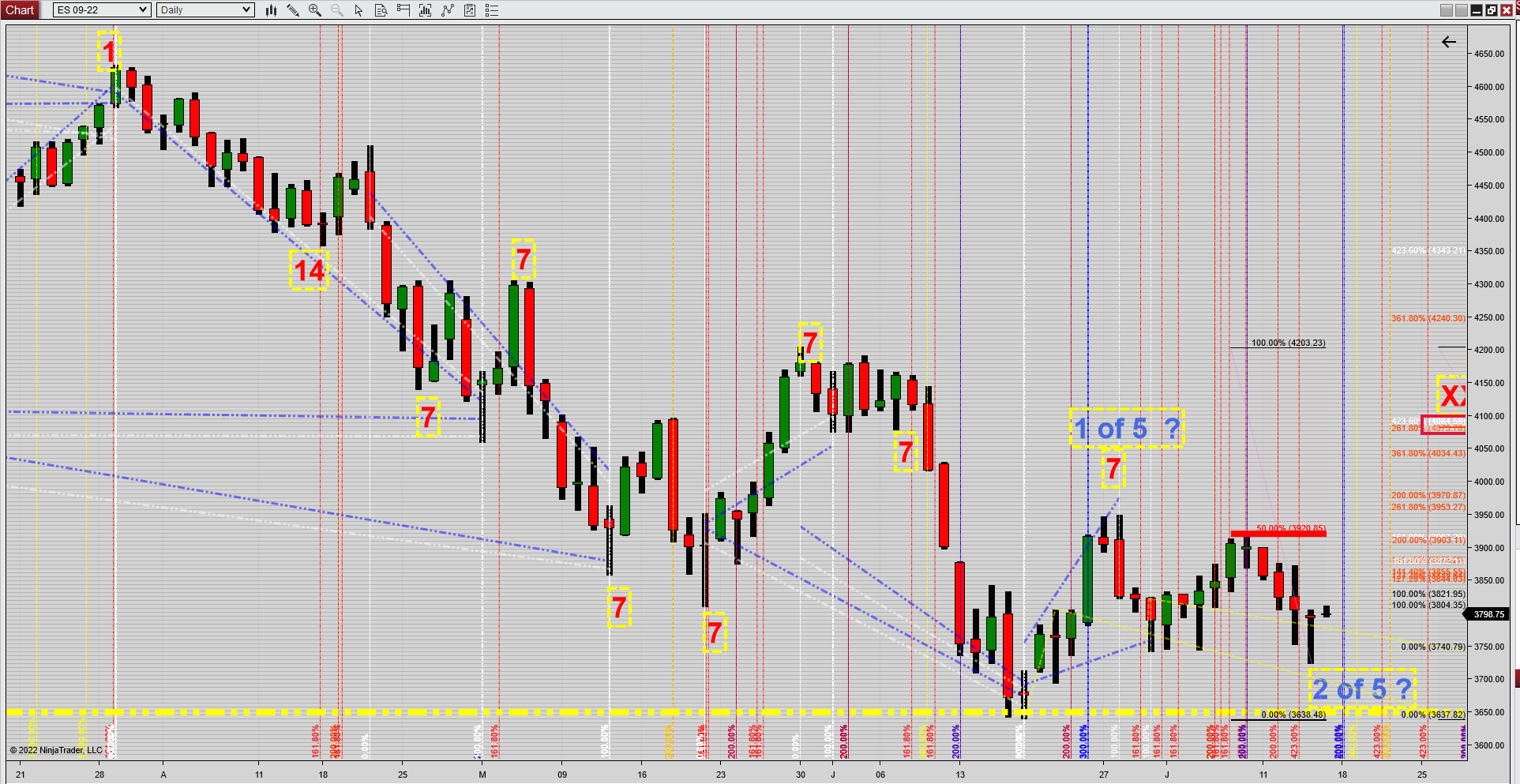 Not to be outdone, the symmetry here in the S&P has been a thing of beauty as well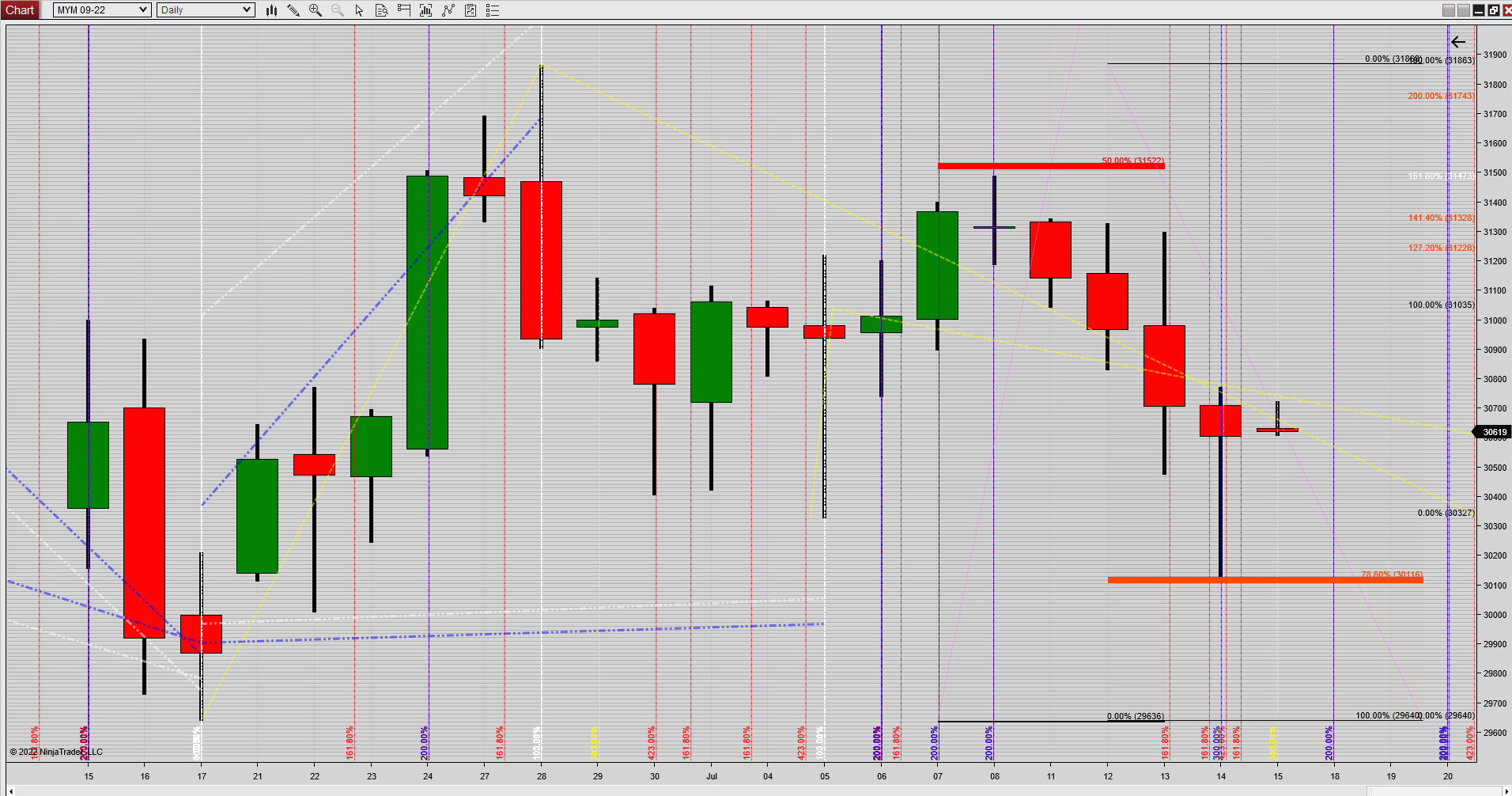 The Dow went from the 50 retrace high to a 786 retrace low, almost to the penny. The 786 often marks the end of a move be it up or down. Which leads me to believe that:
* the indexes may have completed a wave 2 of 5 as indicated on the ES chart (no I'm not an e-waver but I look for structure in the markets)
* if the 2 of 5 has completed then the 07/13 NAS low has to hold (last # 10 on the NAS chart)
* if a wave 3 were to start we will know soon, wave 3s are fast, furious and relentless
* if no wave 3 then we may see an AB/CD reaction to the upside
* for these scenarios to come to fruition the 07/13-14 lows have to hold and we need to clear the 07/08 highs sooner rather than later
If any of the above scenario(s) come to play out I'll look for (initial?) resistance levels as follows:
NAS = 12585
S&P = 4086
Trade safe everybody !