U.S. CPC issued its final #LaNina advisory Thursday as an ENSO-neutral pattern is favored into mid-year. Forecasters see 60%+ odds that #ElNino will set in toward the end of 2023.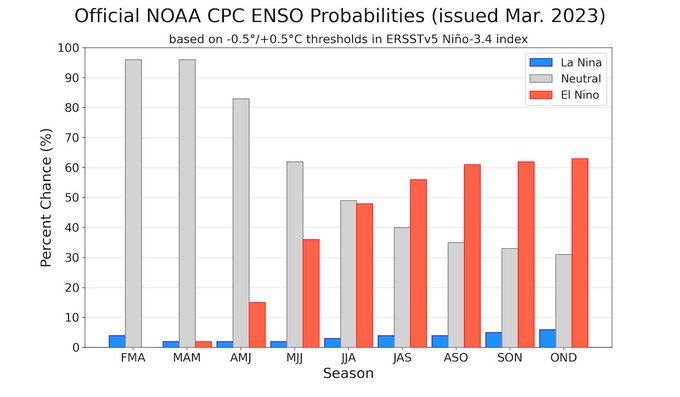 metmike: The atmosphere has been acting like an El NIno for 2 months. This is why the West Coast has been getting bombarded with storms from atmospheric rivers with beneficial rain/snow which is eroded to eradicated the drought in the West.
The long lived La Nina is what caused the long lived drought the past 3 years. IT'S BEEN OVER for 2 months, despite the NOAA metrics which lag stating it's not over yet.