Again, EXTREMELY bullish for wheat!
U.S. #wheat production comes in significantly lower than expected - hard red winter and white winter were greatly overestimated by the trade. Total wheat crop is seen barely beating last year despite a large rise in acres.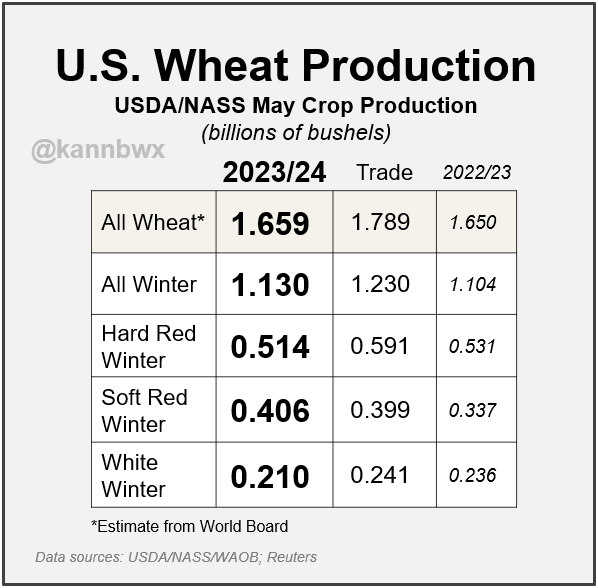 ++++++++++++++
This is the ENTIRE reason why:
https://www.marketforum.com/forum/topic/83844/#83853
Soilmoisture anomaly:
These maps sometimes take a day to catch up to incorporate the latest data(the bottom map is only updated once a week).

https://www.cpc.ncep.noaa.gov/products/Soilmst_Monitoring/US/Soilmst/Soilmst.shtml#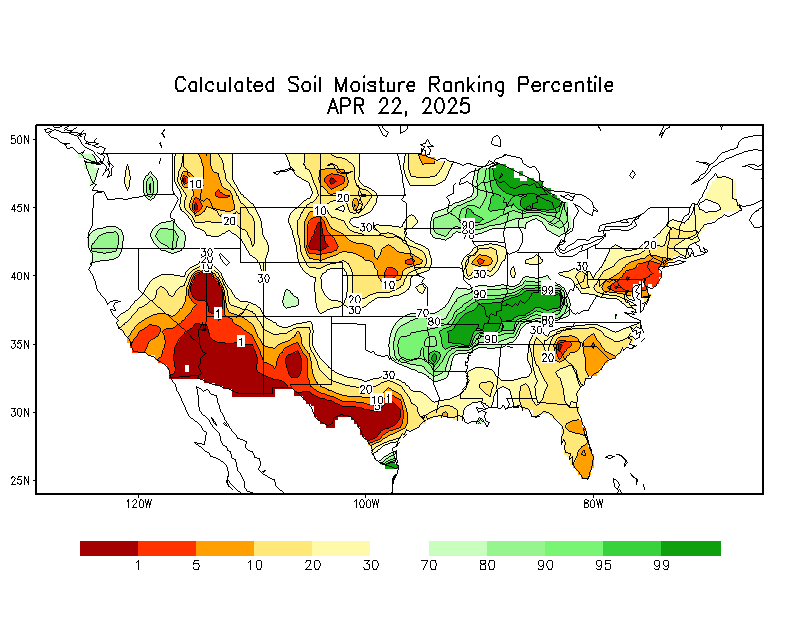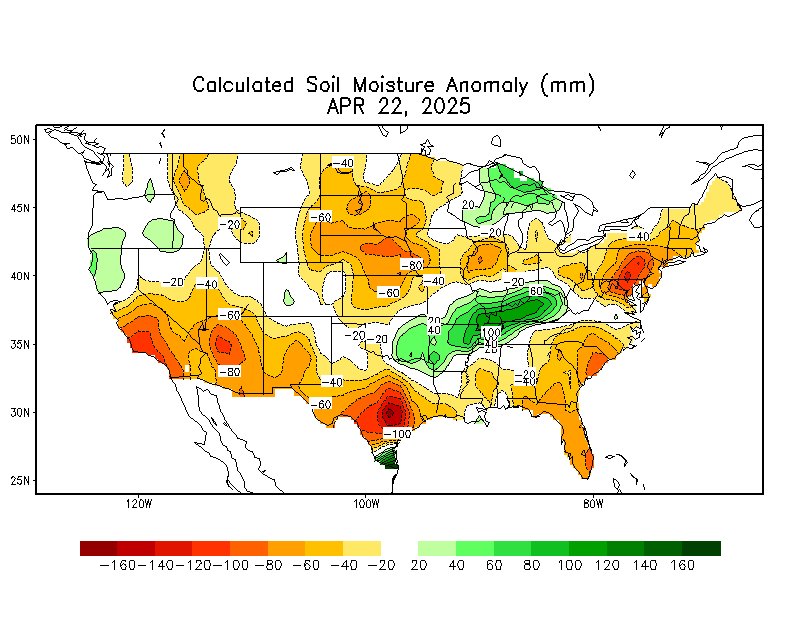 ++++++++++++++++++++++++++++
https://droughtmonitor.unl.edu/
Drought Monitor:
May 9, 2023
https://ipad.fas.usda.gov/rssiws/al/crop_production_maps/US/USA_Winter_Wheat.png
This is entirely a hard red winter wheat crop issue. HRW , grown in the Plains is up almost 40c right now but the SRW, grown farther east is up only 11c!