Net export sales of U.S. #corn & #soybeans (old-crop) were OK last week against expectations, which were negative on the low end. Mexico bought both old and new corn, #China bought 265kt new beans. Philippines bought #soymeal. New #wheat sales beat expectations.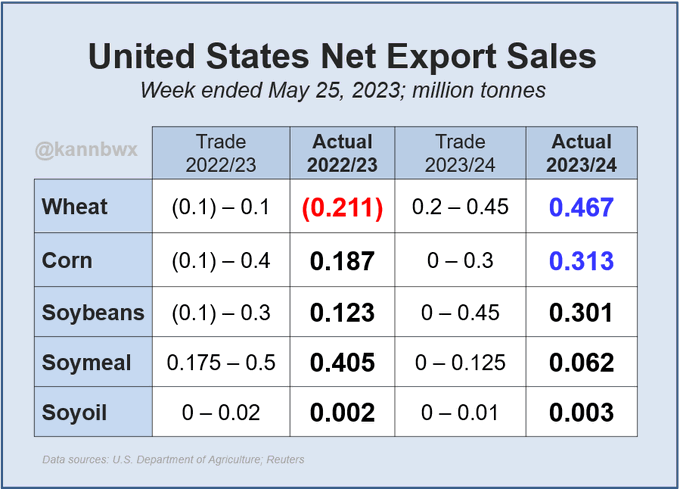 Why stop there? By July 25, there have been some years where #China has bought big volumes of U.S. #soybeans in advance of the marketing year. But that wasn't the case in 2015-2017, and then 2018 was the trade war, and 2019 was still the trade war plus African swine fever.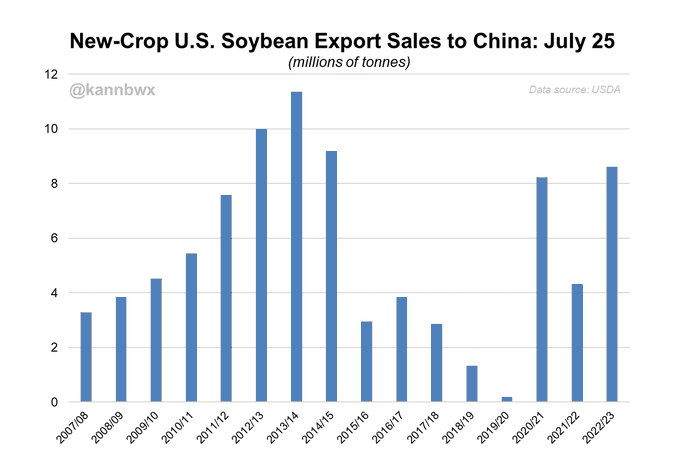 **label got left off, but chart is in million tonnes. Here's what things have looked like on June 25. Probably want to see at least 2 mmt by then, ideally more, though USDA currently pegs 2023/24 US soy exports at a four-year low.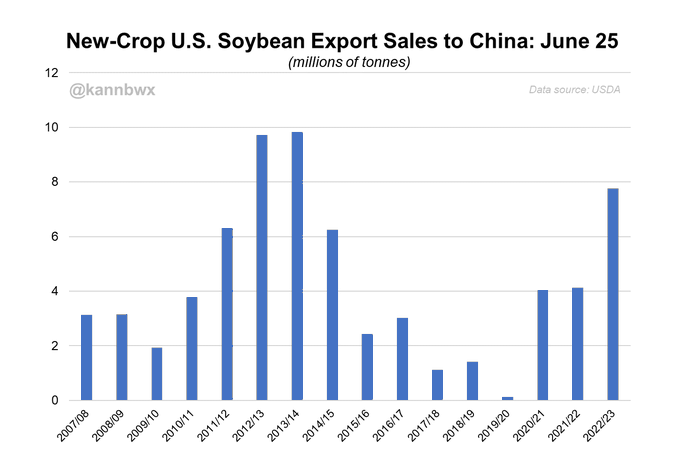 As of May 25, USA had sold 1.32 million tonnes (48.4 mbu) of #soybeans to #China for delivery in 2023/24, down sharply from a year ago but in line with late 2010s averages. A 265kt sale was made in the latest week.