Started by metmike - Nov. 21, 2022, 11:43 a.m.
Money managers pitched 57k gross longs in CBOT #corn futures & options in the week ended Nov. 15, the most for any week since March 2018. Futures were unchanged on the week but had fallen more than 2% to three month lows before rallying back on Nov. 15.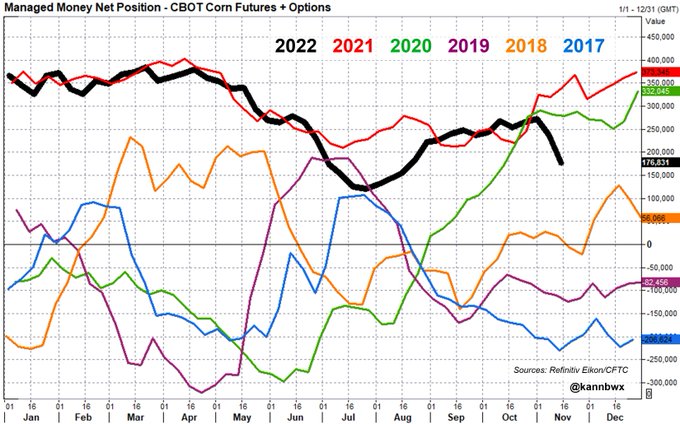 ++++++++++++++++++++++
However, speculators have largely avoided short bets in #corn since the larger rally kicked off in late summer 2020. That was still true last week. The biggest net selling (or buying) weeks are going to be a combo of long exodus + lotta new shorts ( & vice versa).