Here's the precip anomaly map for the last 6 months.
The Southern Hemisphere has those dry regions that you mentioned. The Northern Hemisphere has some wet regions, including the USA but most of the world has been close to average and global drought is close to what it has been the past 40 years.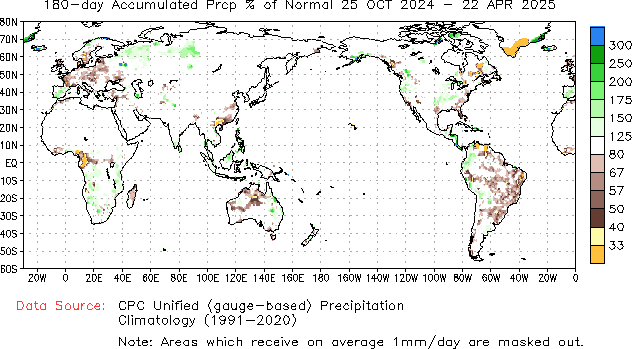 The map at the link below is not accurate. It's way too dry.......having us dry when we are 8 inches above average precip this year.........double the average.
http://spei.csic.es/map/maps.html
This map shows the story in the US better.
And we are being told that climate change is increasing drought.
https://droughtmonitor.unl.edu/