Happy Mother Day!!! Do something special...for MOM to feel GREAT today. Don't just think about it........do it. Then think about how you just made their world a tiny bit greener.
Scroll down and enjoy the latest comprehensive weather to the max...... occurring because of the natural physical laws in our atmosphere.
Chilly start but heat moves in even faster than yesterdays forecast. Hottest so far of the season......near 90 by the end of the week!! How long will the "heat" ridge last?

Here are the latest hazards across the country.


Purple/Pink/blue on land is cold/Winter weather. Brown is wind, Green is flooding. Gray is fog. Reddish is a red flag advisory.

Go to the link below, then hit the location/county on the map for details.

https://www.spc.noaa.gov/ Go to "hazards"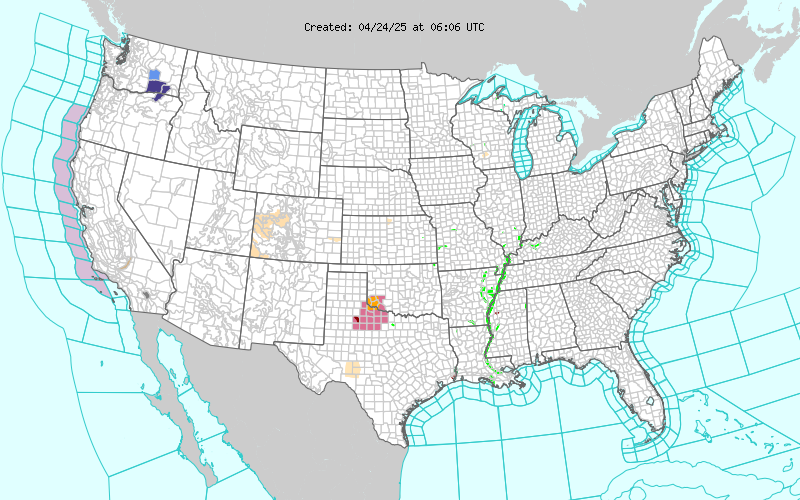 Wind map Press down on this on the left with your cursor!
Current Jet Stream
Low Temperatures Tomorrow Morning