---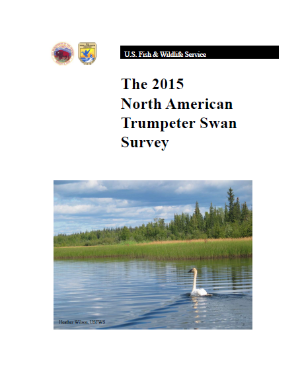 The U.S. Fish and Wildlife Service (FWS) released the 2015 North American Trumpeter Swan Survey Report, compiled by FWS biologist Deborah Groves stationed in Juneau, Alaska. The Trumpeter Swan Society (TTSS) commends Deborah Groves for coordinating and summarizing this continental report.
Along with FWS, Canadian Wildlife Service (CWS), provinces, states, territories, other agencies, and other private organizations, TTSS is an active survey participant and facilitator of the NATSSR.
---
North America's Flyways and Swan Populations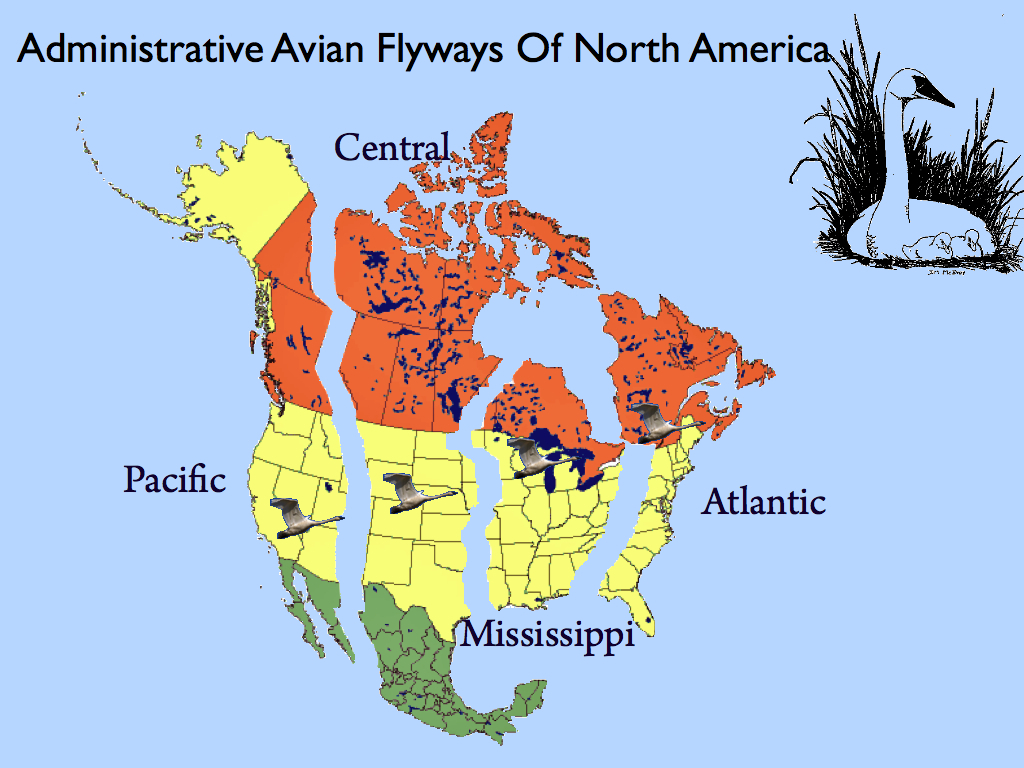 North American Flyways
Trumpeter Swans are restored and managed by Flyways. There are 4 North American Flyways: Pacific, Central, Mississippi and Atlantic. We are your voice on the Swan Committee of each Flyway.


North American Trumpeter Swan Populations.
There are three recognized Trumpeter Swan Populations. The Pacific Coast Population and Rocky Mountain Population are managed through the Pacific Flyway. The Interior Population is managed through the Central, Mississippi and Atlantic Flyways.
Current Flyway Population Management Plans

Photograph by Margaret Smith
Rescued from the brink of extinction
Banko's map of historic Trumpeter Swan breeding Range. This does not include the entire historic wintering range which is thought to extend as far south as Texas and the Gulf of Mexico based on historic record references.
The story of North America's Trumpeter Swan restoration is filled with partnerships, adventure, and educational leadership.
The historic breeding and wintering range of Trumpeter Swans (Cygnus buccinator) once covered much of North America. The population was severely depleted by subsistence hunting and over 125 years of commercial swan skin harvest by hunters and trappers for the Hudson Bay Company (Banko). Many thousands of skins were shipped to Europe between 1772 and the late 1800s.
In 1929, the National Park Service began a survey to determine the population status of Trumpeter Swans. By 1932, they had found 31 swans in Yellowstone Park in Wyoming, 26 on the Red Rock Lakes in the Centennial Valley of Montana, and 12 others in the surrounding region. Ornithologists had little hope for their continuing existence.