Started by GunterK - Oct. 10, 2020, 10:19 p.m.
The Proud Boys planned a gathering in Denver. (as we recently discussed, the Proud Boys are clearly not a white supremacist group)
BLM/Antifa planned a counter rally, disguised as a soup drive.... a noble thing to do. It seems, the soup cans were mostly intended to be projectiles.
One Proud Boy was killed.
link about the event below
However, the purpose of my post is to show the flier used by BLM/Antifa to announce the soup drive....
it clearly shows a can of soup with the hammer and sickle symbol..... further proof that BLM is a communist organization. When will people wake up???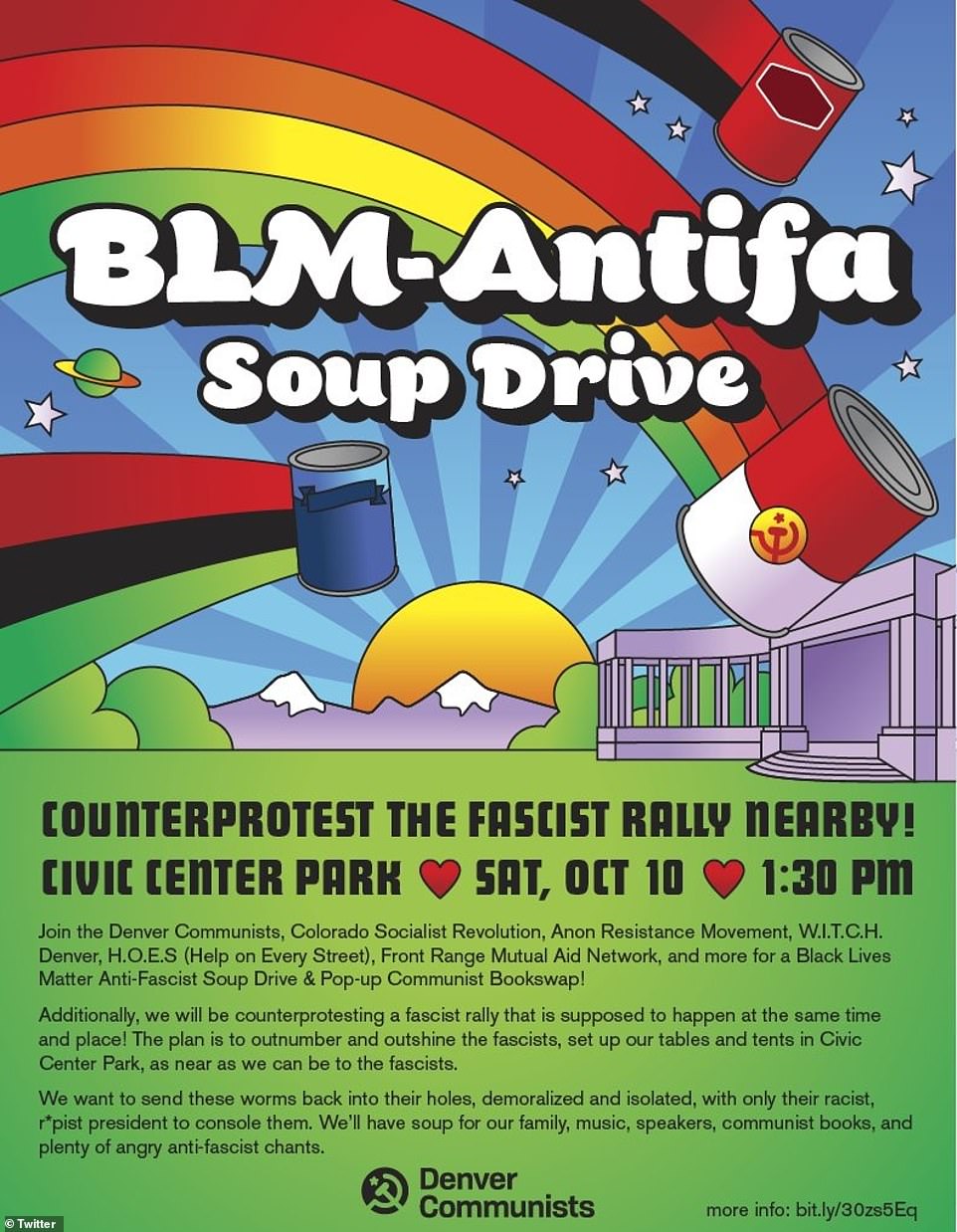 https://www.dailymail.co.uk/news/article-8827241/Protester-shot-seriously-injured-Denver-demonstration.html