USDA's weekly crop progress reports are back.
Spring planting is in the early stages with #corn at 2% and spring #wheat at 3%.
Winter wheat as of Sunday is rated 53% good/excellent - exactly what analysts expected - up from 46% at the end of November.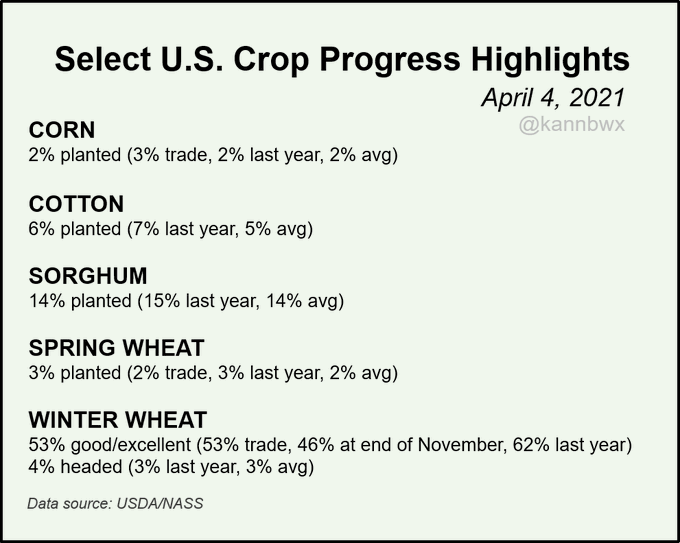 Just an FYI for anyone new here, "3% trade" next to the corn planting number, for example, indicates that the trade estimate was 3%. Reuters conducts those surveys midday each Monday.