And there is no rational reason for us to not open up!
https://www.marketforum.com/forum/topic/63690/
New positive cases have bounced slightly higher but are still down 75%+ from the early January peak(that will hold.............forever!) dropped from 265K/day to 60K/day).
10% of the population has had verified COVID + many more never tested had it! 33%+ have been vaccinated with the 1st shot. 43%+ of the population, many that need it the most now have strong, long lived protection verified(not total immunity. The graphs have been telling us that we built up enough herd immunity to peak back in early January! Much of the country is at 80%+ of herd immunity. COVID will NEVER return to close to those peak levels! NEVER!
Find this data here: https://coronavirus.1point3acres.com/en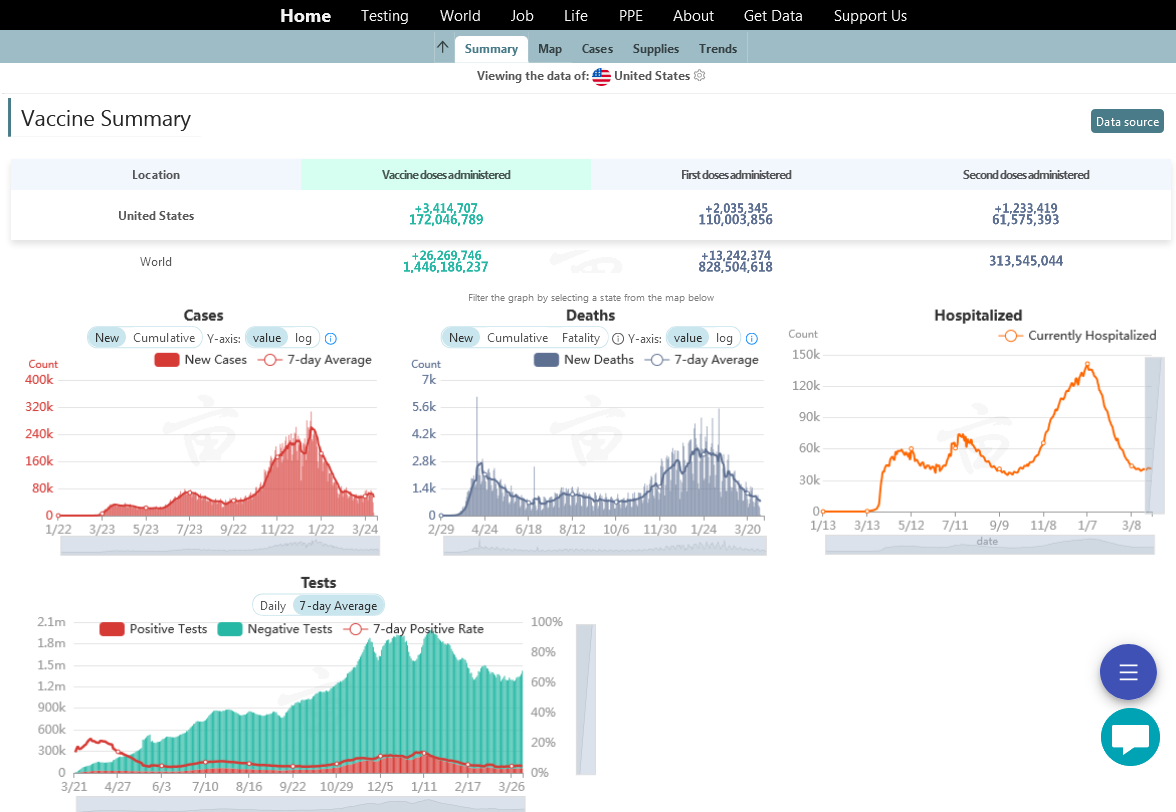 ---
But you never know:
RandPaul obliterates Fauci's junk science"theatre"
5 responses |
Started by metmike - March 18, 2021, 1:44 p.m.