Mark,
There's often a short term low after the August crop report in beans and corn, with a bit of a bounce for around a month, that gets taken out during early harvest(September).
Prices seem low compared to where they were earlier this year but historically, we are way up there.
Beans near $13 and corn over $5 in September and its not like we had a widespread drought and crop failure.
After thinking about it more, it's possible that the massive rains in the drought areas over the last 2 weeks, though its pretty late....could have pressured the market.
Definitely put a huge dent in the drought! 2+ inches almost everywhere in the N.Plains/Upper Midwest, alot of places getting 6+ inches of rain.!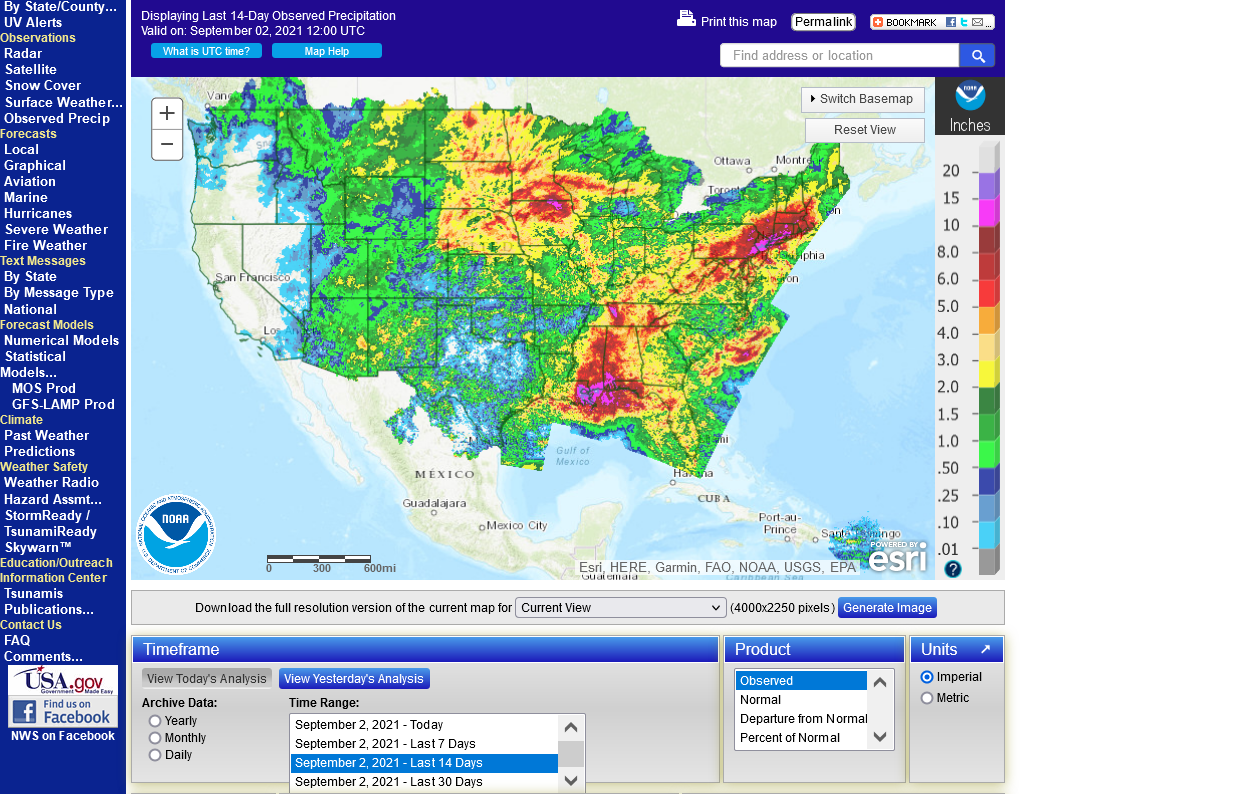 Way above average in that entire area!