Thanks for the local weather report/observation Mike!
cutworm was singing in the rain yesterday(while staying dry inside)
Yesterdays Ida rains hit cutworms farms!
https://www.marketforum.com/forum/topic/74200/#74473
By cutworm - Sept. 1, 2021, 9:43 a.m.
I hope that mcfarm received some rain last night. I had 1.5 inches of very timely rain last night 8-31
By metmike - Sept. 1, 2021, 12:55 p.m.
This is wonderful cutworm.
Compliments of Ida!(just barely). We missed this last one.....barely but were in good shape from getting lucky with several previous rains. 24 hour rains below.
https://water.weather.gov/precip/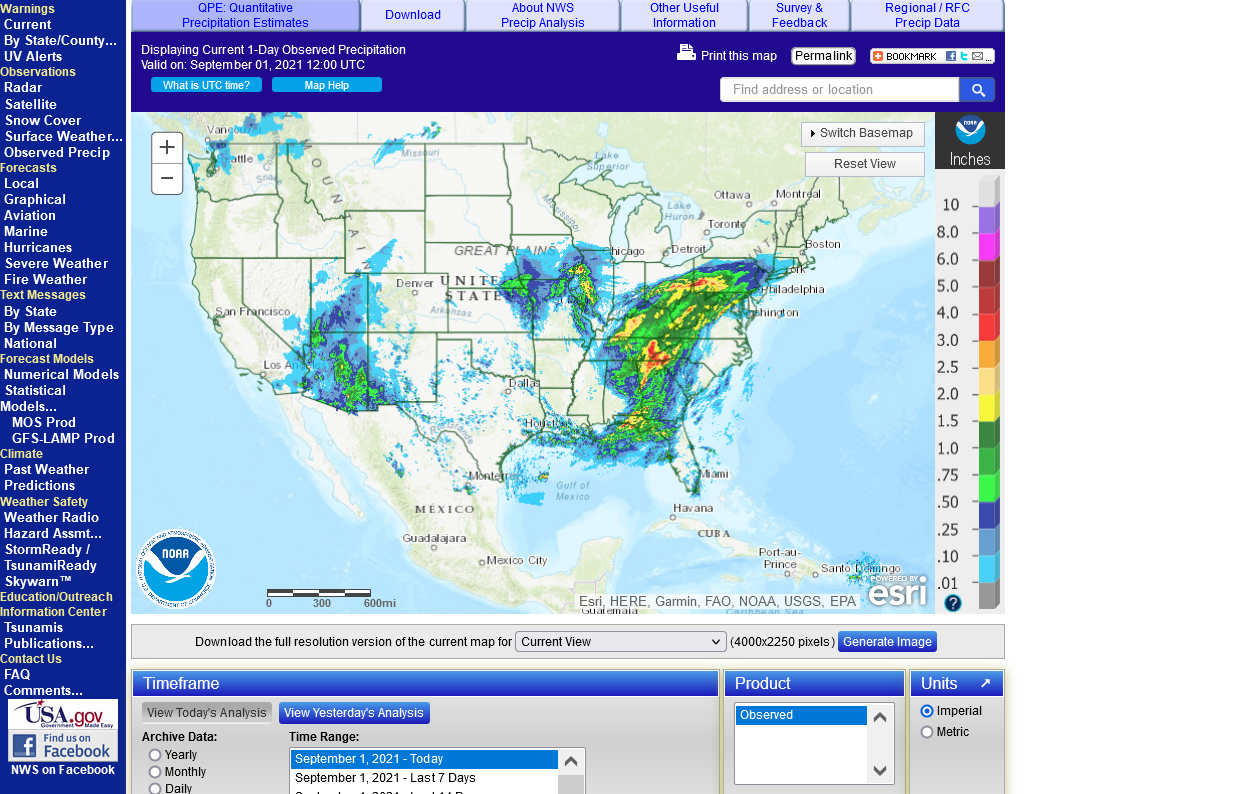 ---