Bear Bryant was coaching the Tide when I was at Clemson.
Every year we played them and it was a given that the Tigers would get whooped - and we did.
Auburn was practically a repeat performance.
Lately we've had some revenge but not likely this year.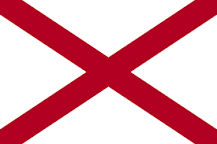 Hugh Roberts, former sports editor of the Birmingham Age-Herald, is credited with coining the phrase "Crimson Tide" in an article describing the 1907 Iron Bowl played in Birmingham with Auburn a heavy favorite to win. The game was played in a sea of red mud which stained the Alabama white jerseys crimson.
John: Alabama was relentless - like a Tide - and went on to win the game!