Bullish Beans! But the weather for next week is still turning bearish.

USDA chops 2021/22 #Brazil and #Argentina #soybeans by a combined 8 mmt, a lot more than analysts expected. Argentina #corn down 0.5 mmt but Brazil down 3 mmt.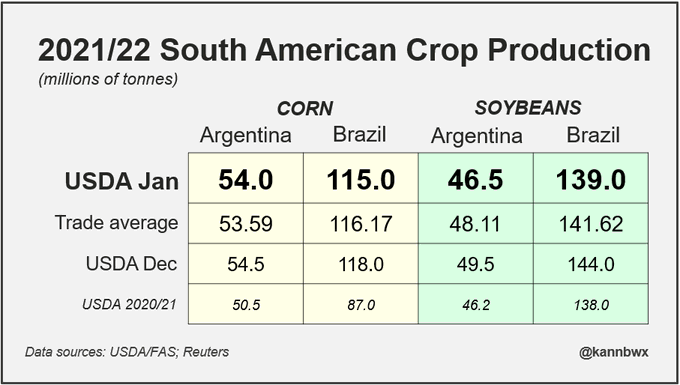 ++++++++++++++++++++++++
Keep in mind, this is the only item from USDA's Wednesday set of reports that is a component of the 2022/23 balance sheets - everything else is 2021/22. USDA will tease their 22/23 outlooks late next month, but the first official 22/23 S&Ds are due in May.