Price charts of wheat in the futures market:
https://tradingeconomics.com/commodity/wheat
25 year chart. We took out the 2008 highs recvently.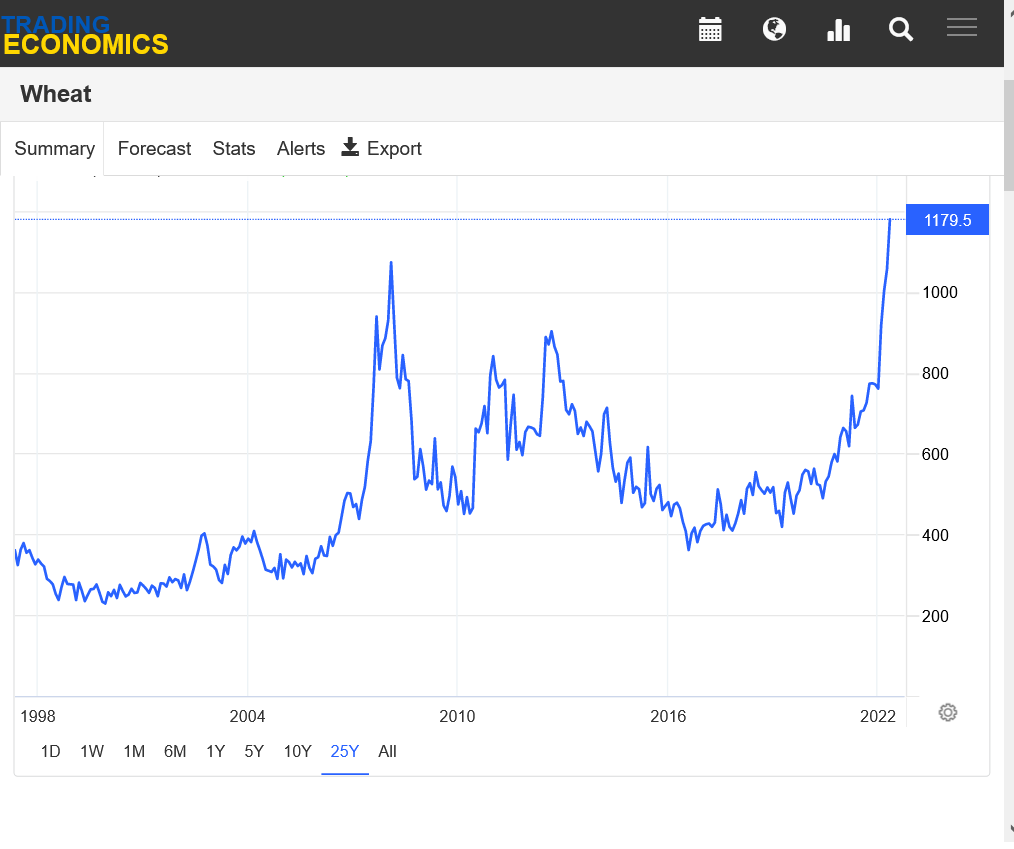 1 year chart below. We were very high priced, historically already(because of low global stocks), then you can see the extreme upward spike that occurred right after the invasion by Putin...adding around $3 in a flash, to all time record high prices, then holding most of those gains.
We are threatening to take out the contract highs set right after the invasion.