Crop ratings will drop tomorrow on the USDA crop report without a doubt. Question is....where and how much?
The spots that got no rain the last week will drop. Spots with no rain the last 2 weeks will drop the most because there was also significant heat in those places.
Based on the maps below, the crop ratings will drop in NE, w.IA, IN, MO, TX, OK, AR, LA, TN, KY, MS, possibly AL, GE, NC, SC, OH and s.MN.
TX/OK/MO and points eastward will have the biggest drops.
Rains the last 7 days below: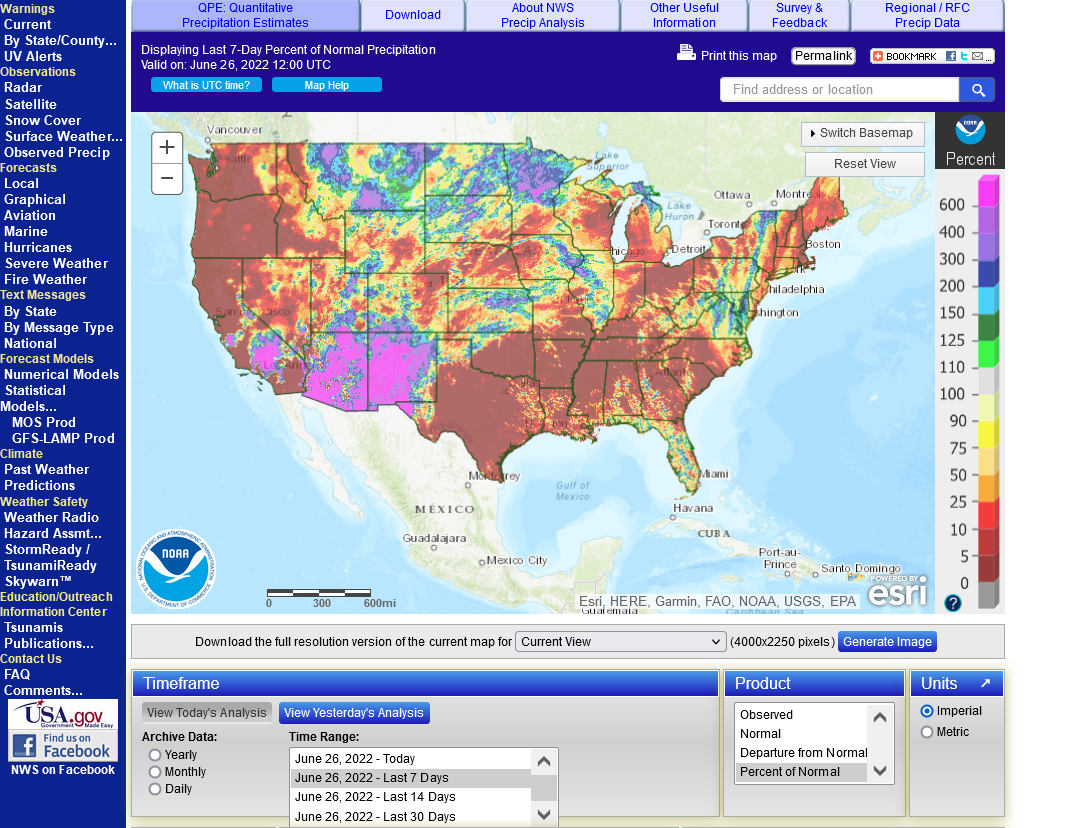 Rains the last 14 days below: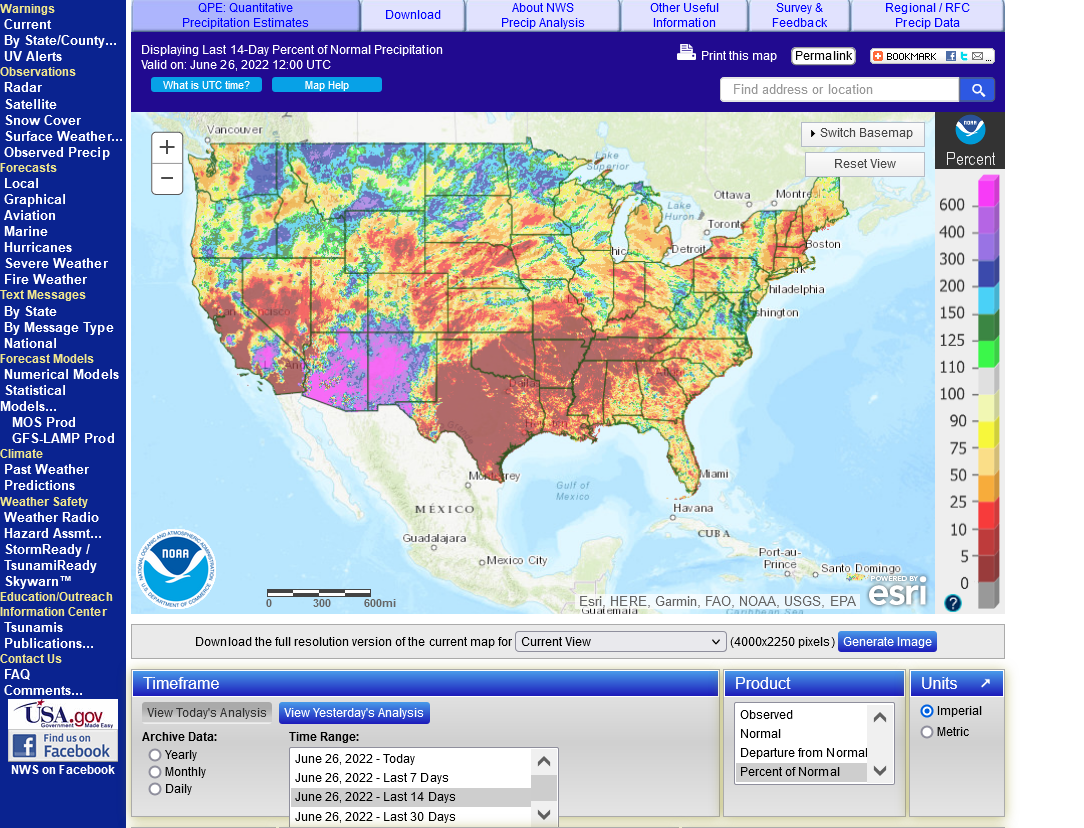 Rains the last 30 days below: