'Slap in the Face': Republicans Enraged after Biden 'Forgives' Billions in Student Debt
https://www.nationalreview.com/news/republicans-enraged-after-biden-forgives-billions-of-dollars-of-student-debt-insulting-hard-working-americans/
The total estimated cost for Biden's one-time cancellation, not including the additional money for Pell grant recipients, is $300 billion, according to a study released Tuesday by the Wharton School of business at the University of Pennsylvania.
metmike: There's goes another $300,000,000,000 down the toilet and coming right on the heels of this fairy tale:
Inflation Reduction Act could curb climate damages by up to $1.9 trillion, White House says
https://www.cnbc.com/2022/08/24/inflation-reduction-act-could-cut-climate-damages-by-1point9-trillion.html
Key Points
The Inflation Reduction Act could cut the social costs of climate change by up to $1.9 trillion by 2050, the White House said in an assessment on Tuesday.
metmike: This is completely made up. We're having a climate optimum!
The Positive Externalities of Carbon Dioxide: Estimating the Monetary Benefits of Rising Atmospheric CO2 Concentrations on Global Food Production

Future Monetary Benefit Calculations and Results
---
http://www.co2science.org/education/reports/co2benefits/futurebenefits.php
Table 4. The total monetary benefit of Earth's rising atmospheric CO2 concentration on each of the forty-five crops listed in Table 1 for the period 2012-2050. Values are in constant 2004-2006 U.S. dollars.

The results of the above set of calculations once again reveal a tremendous financial benefit of Earth's rising atmospheric CO2 concentration on global food production. Over the period 2012 through 2050, the projected benefit amounts to $9.8 trillion, which is much larger than the $3.2 trillion that was observed in the longer 50-year historic period of 1961-2011.
http://www.co2science.org/education/reports/co2benefits/MonetaryBenefitsofRisingCO2onGlobalFoodProduction.pdf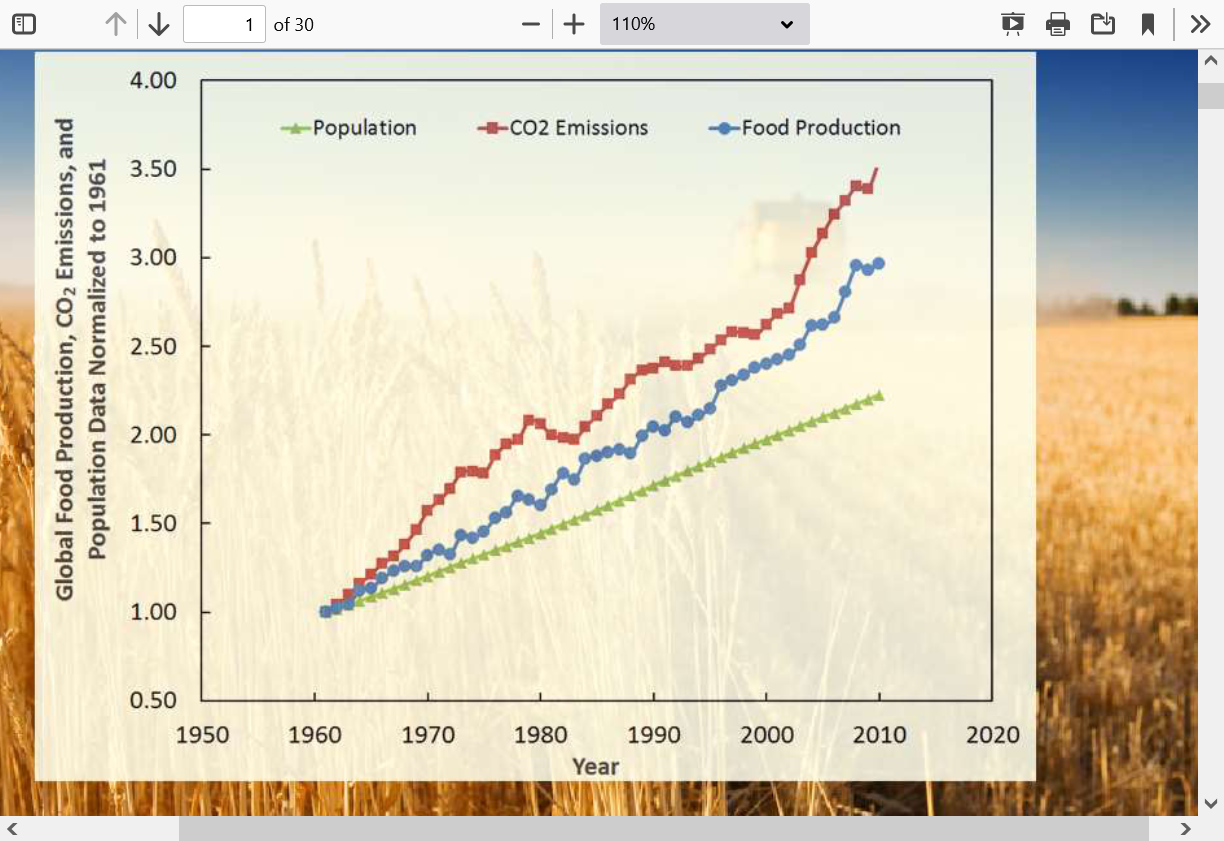 https://www.marketforum.com/forum/topic/87975/#88049