September exports of #soybeans from #Brazil are seen at below-average levels, but not too far below. Oct-Jan is usually Brazil's slower season as U.S. exports take the spotlight. This will be an interesting dynamic to monitor in the months ahead. Don't forget #Argentina, either.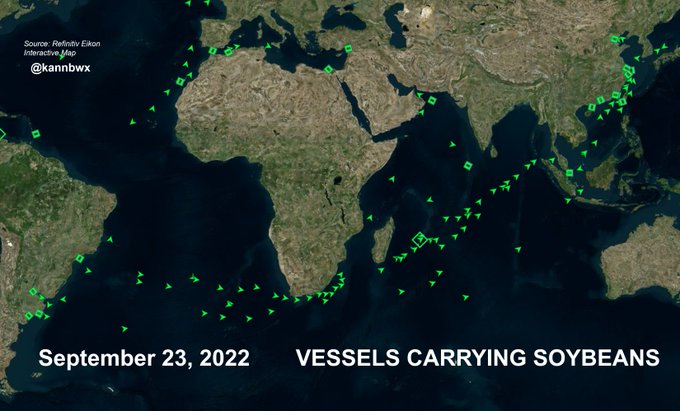 ++++++++++++++++++++++++++++++++++++++
I don't have a similar comparison with last year, but here's a view of around the same date in 2019 and 2020. Sept BR soy exports in those years were fairly normal. These look slightly busier than the current view - which is expected.