Soilmoisture anomaly:
These maps sometimes take a day to catch up to incorporate the latest data(the bottom map is only updated once a week).
https://www.cpc.ncep.noaa.gov/products/Soilmst_Monitoring/US/Soilmst/Soilmst.shtml#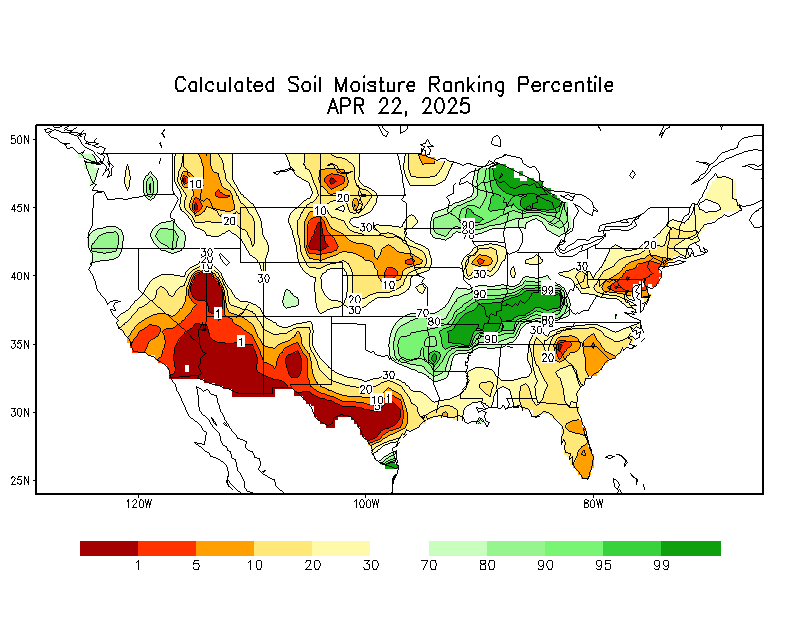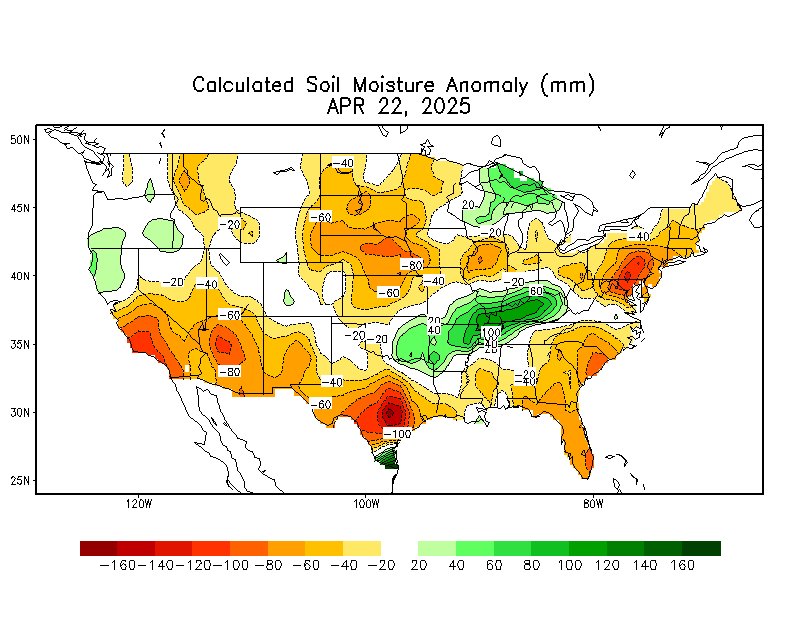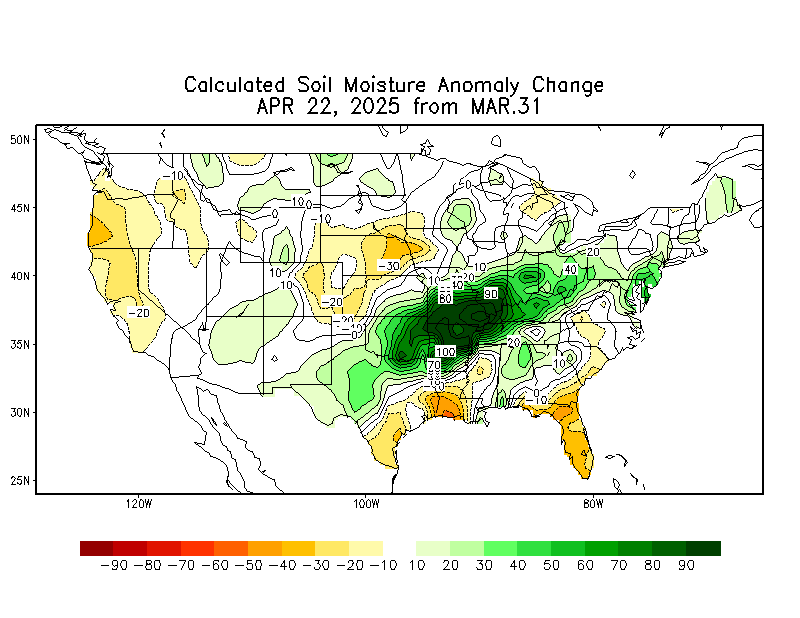 ++++++++++++++++++++++++++++
https://mrcc.purdue.edu/cliwatch/watch.htm#curMonths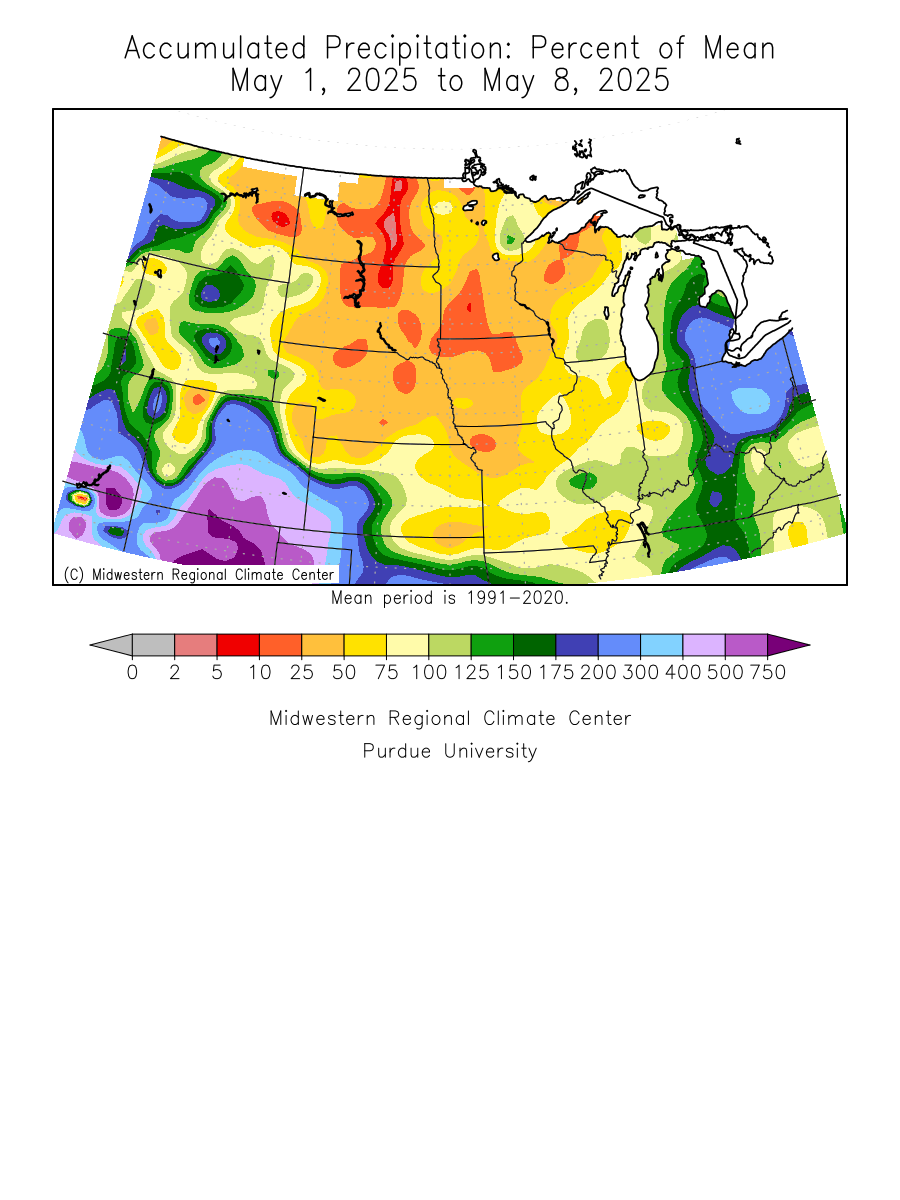 November 8, 2022 Below
Drought worsening in some places!!
https://droughtmonitor.unl.edu/Maps/CompareTwoWeeks.aspx
AUGUST 16, 2022 BELOW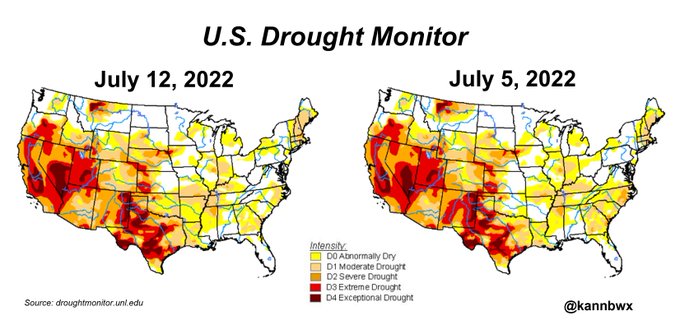 Drought monitor previous years: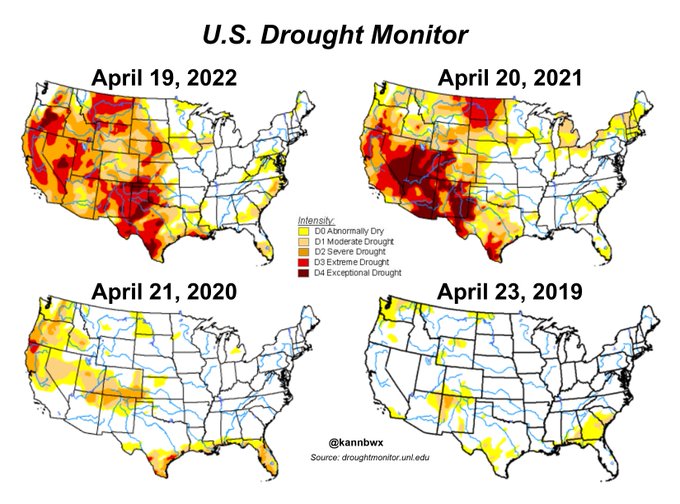 The drought was not caused by climate change/global warming…..just the opposite.
its the result of the current, extremely long lived La Niña which is cold water anomalies in the tropical pacific. The opposite of a global warming pattern.
this is part of why global warming has paused the past 6 years
the best opportunity to end the drought will come from the slight, mostly beneficial warming resuming(with an El Nino, ideally) which caused the previous 3 decades of growing weather to be the best in the last 1,000 years.
add the beneficial CO2 during that time and growing conditions on the planet were the best since well before humans existed.
that's why we've had massive global greening!
https://www.marketforum.com/forum/topic/69258/
La Nina conditions:
https://www.cpc.ncep.noaa.gov/products/analysis_monitoring/lanina/enso_evolution-status-fcsts-web.pdf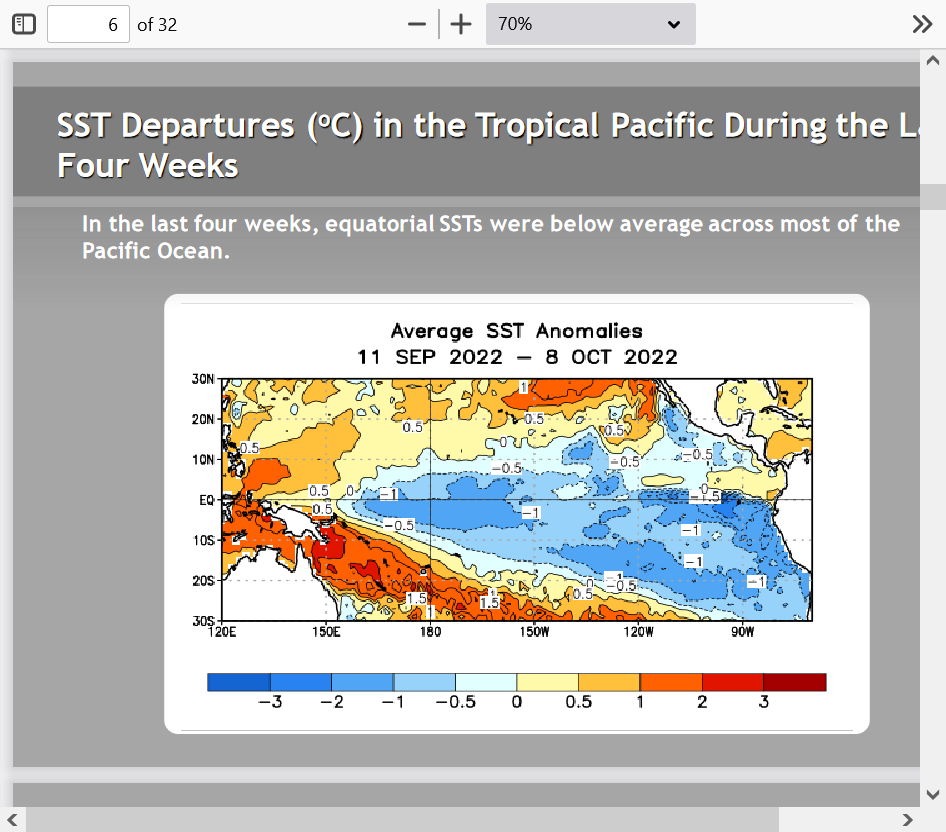 https://www.ospo.noaa.gov/Products/ocean/sst/anomaly/index.html
++++++++++++++++++++++++++++++++++++++
https://water.weather.gov/precip/
---
% Average of Rainfall the past 30 days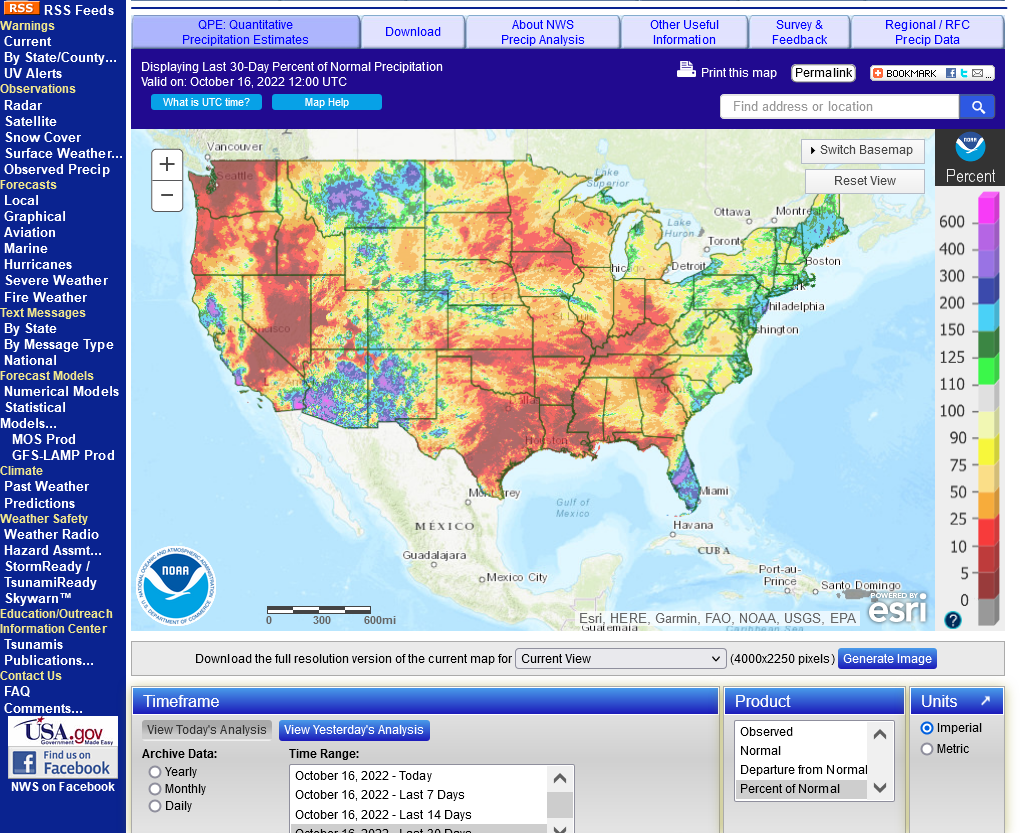 % Rain the past 60 days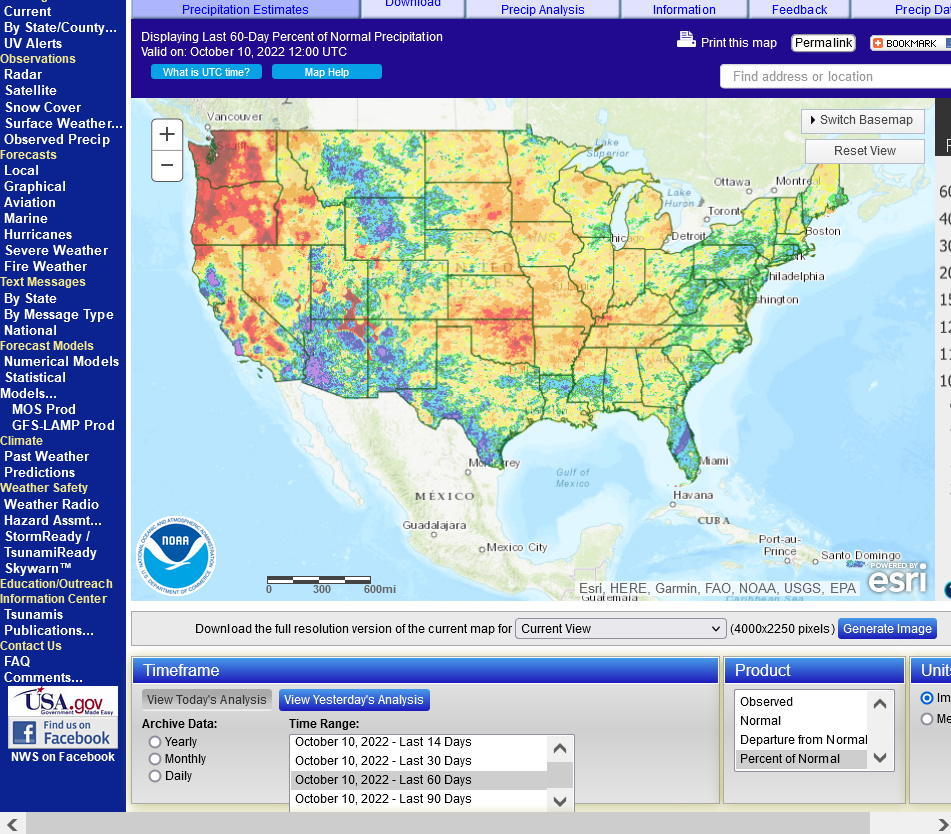 % Rain of Average the past 90 days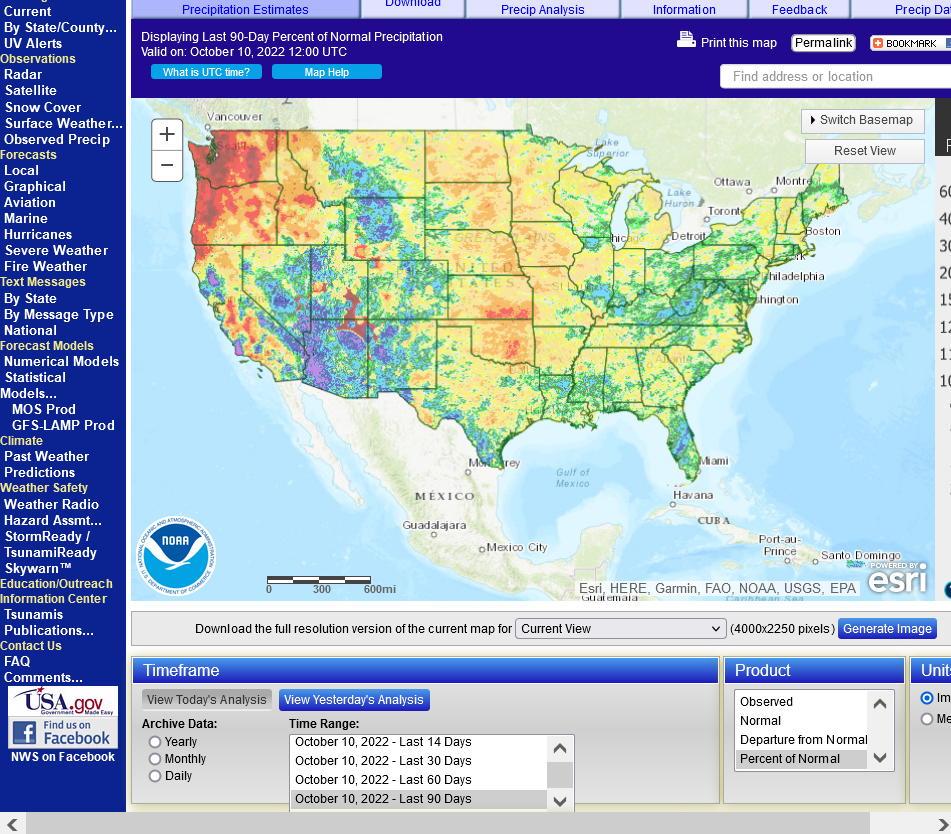 %Average of Rain the past 180 days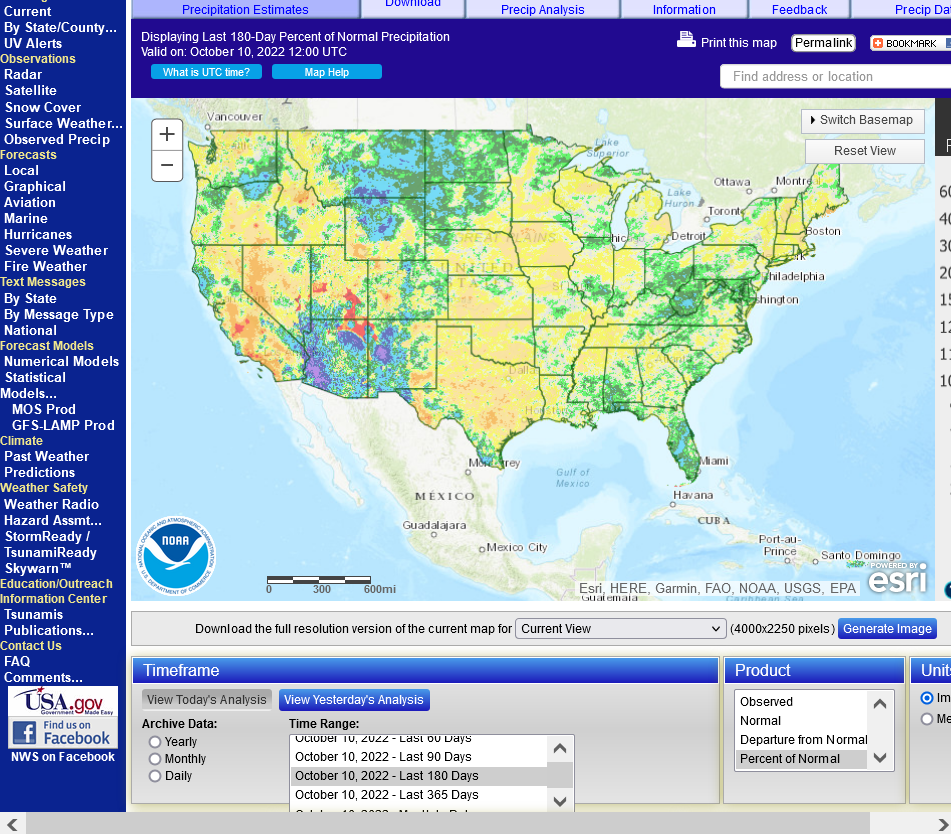 %Average Rain the past 365 days