Thanks Jim, great point!
https://tradingeconomics.com/commodity/sugar
1 month below-straight up the last2+ weeks. Something happened to trigger the sharp low at the end of October.
1 year below-the Oct. low was at major support, now we approach major resistance in an extremely short period of time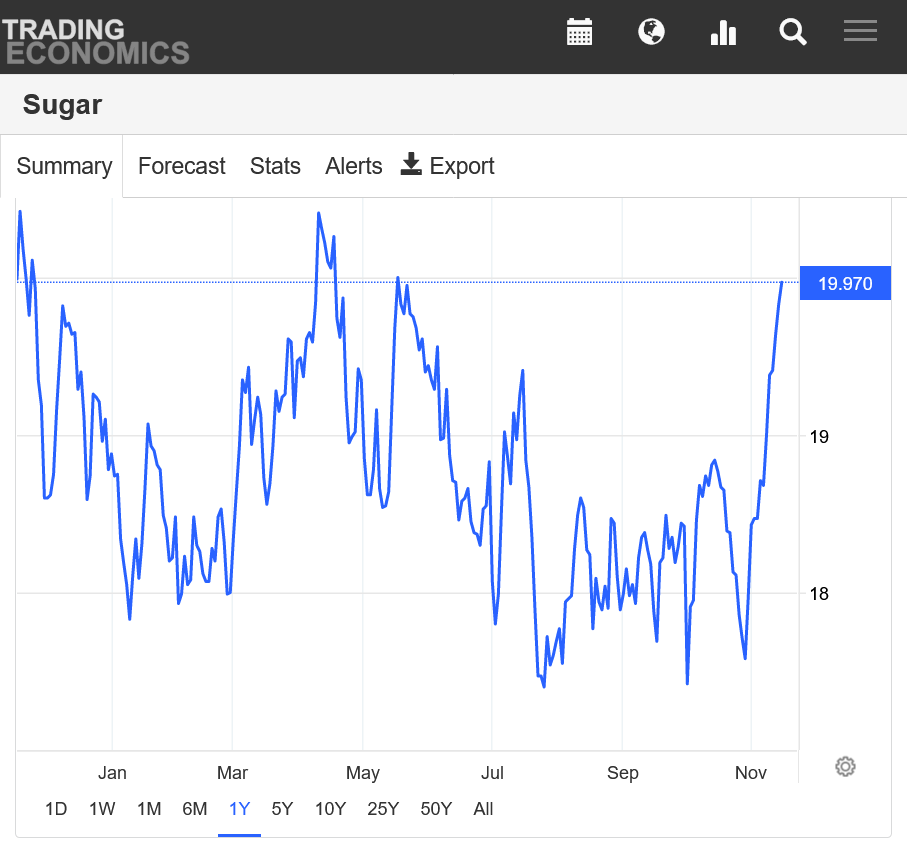 10 year below-definitely a flag/pennant/wedge formation. ...IN 2022, when looking at a wider time frame. Which way will the price break?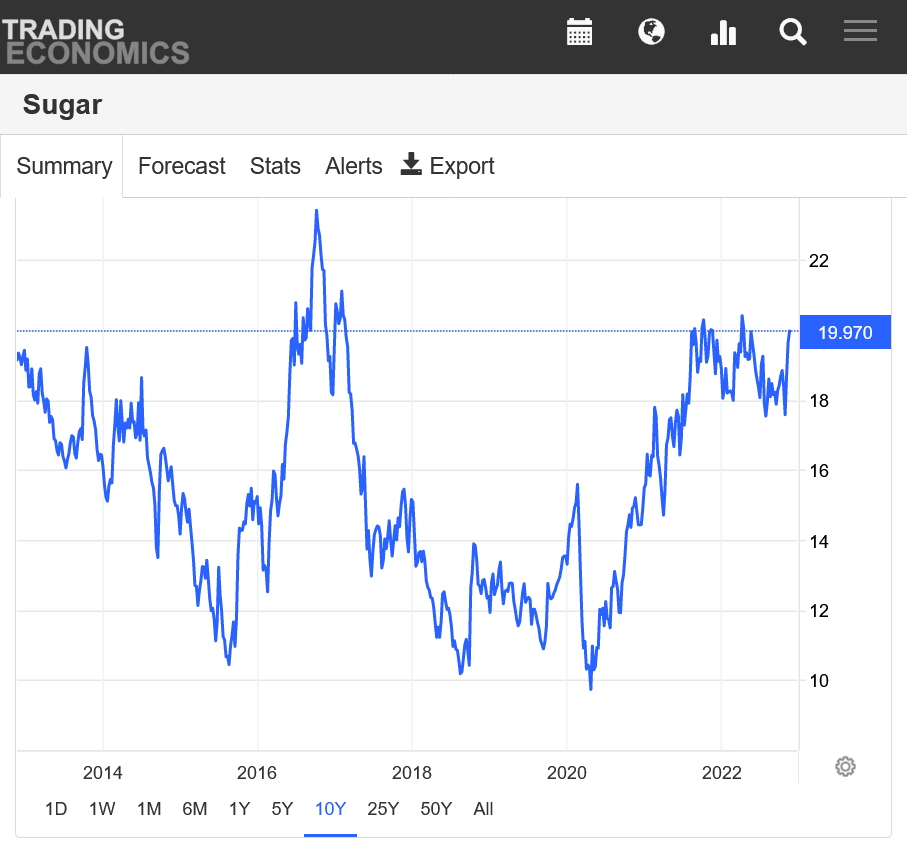 50 year below-Interesting with lower highs and higher lows going back to the 1980s. Like a giant wedge/pennant over decades.