Thanks joj!
From: "The real environmental crisis's"
Concerns for mineral supply chain amid booming EV sales
The sales of electric cars are booming, but the rising demand for transition minerals will pose a challenge for the mining industry.
https://www.mining-technology.com/analysis/concerns-for-mineral-supply-chain-amid-booming-ev-sales/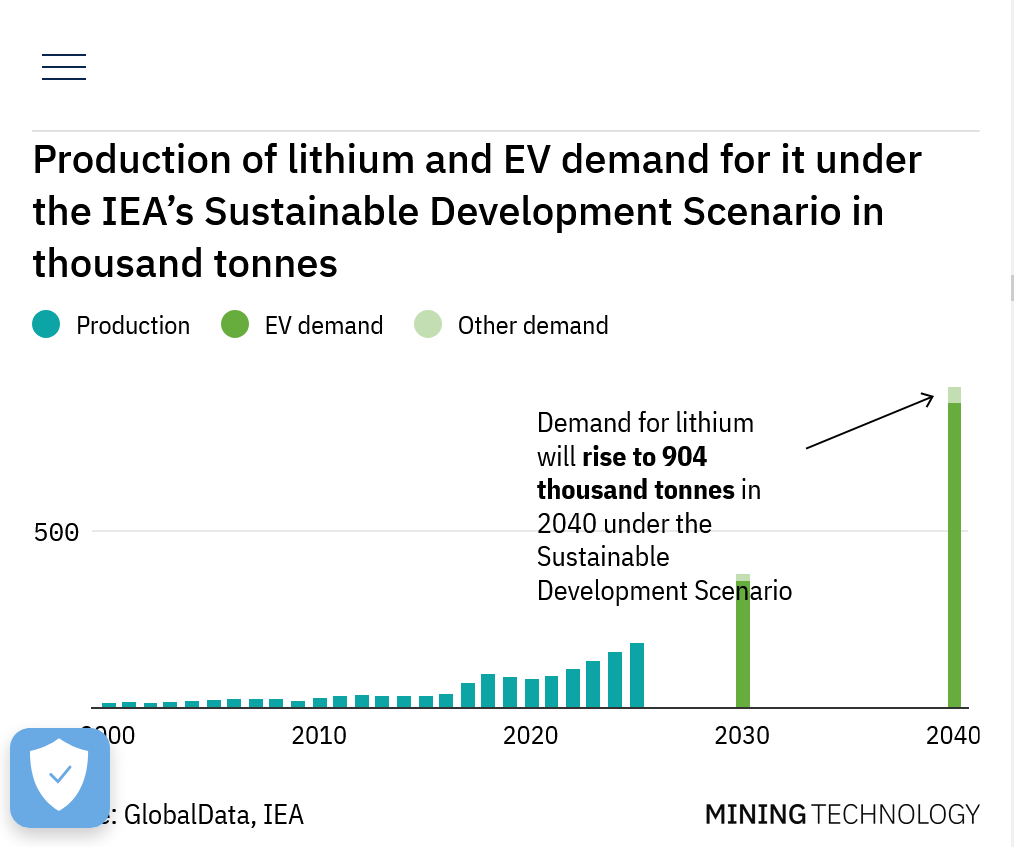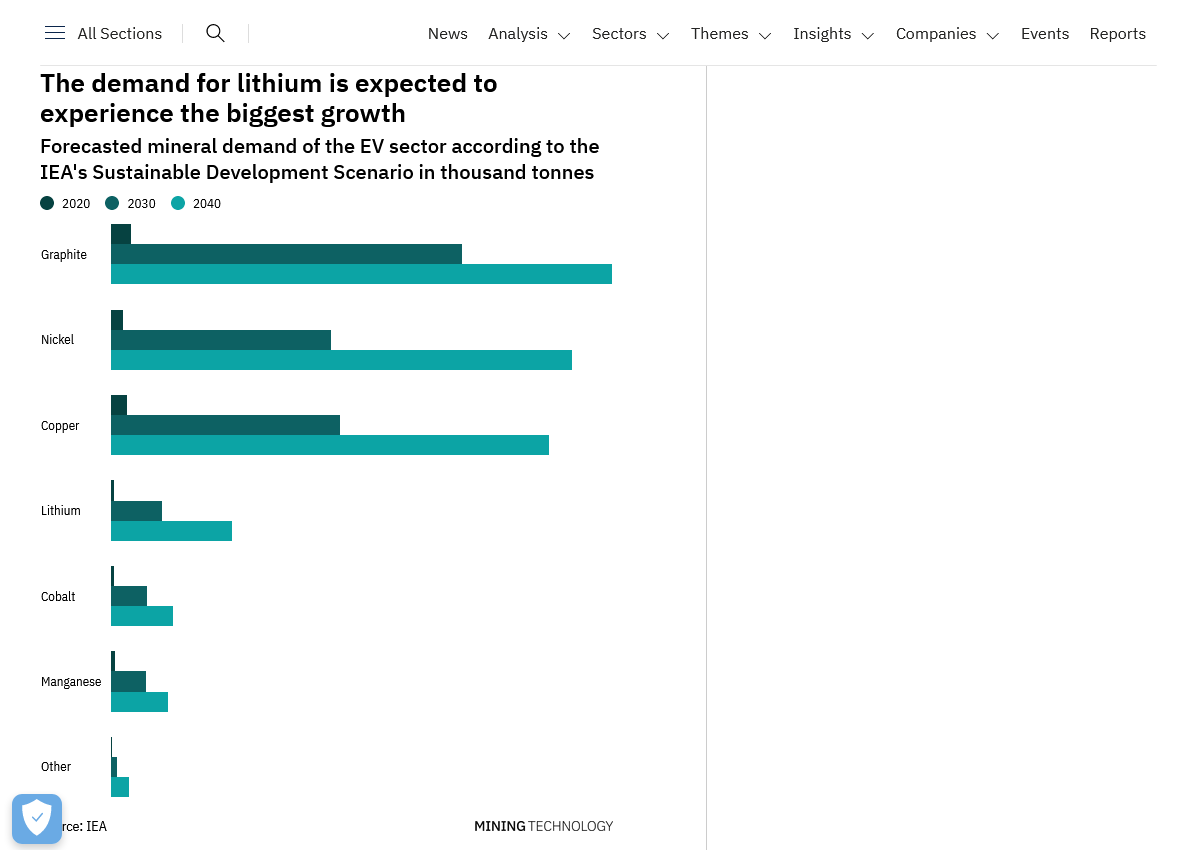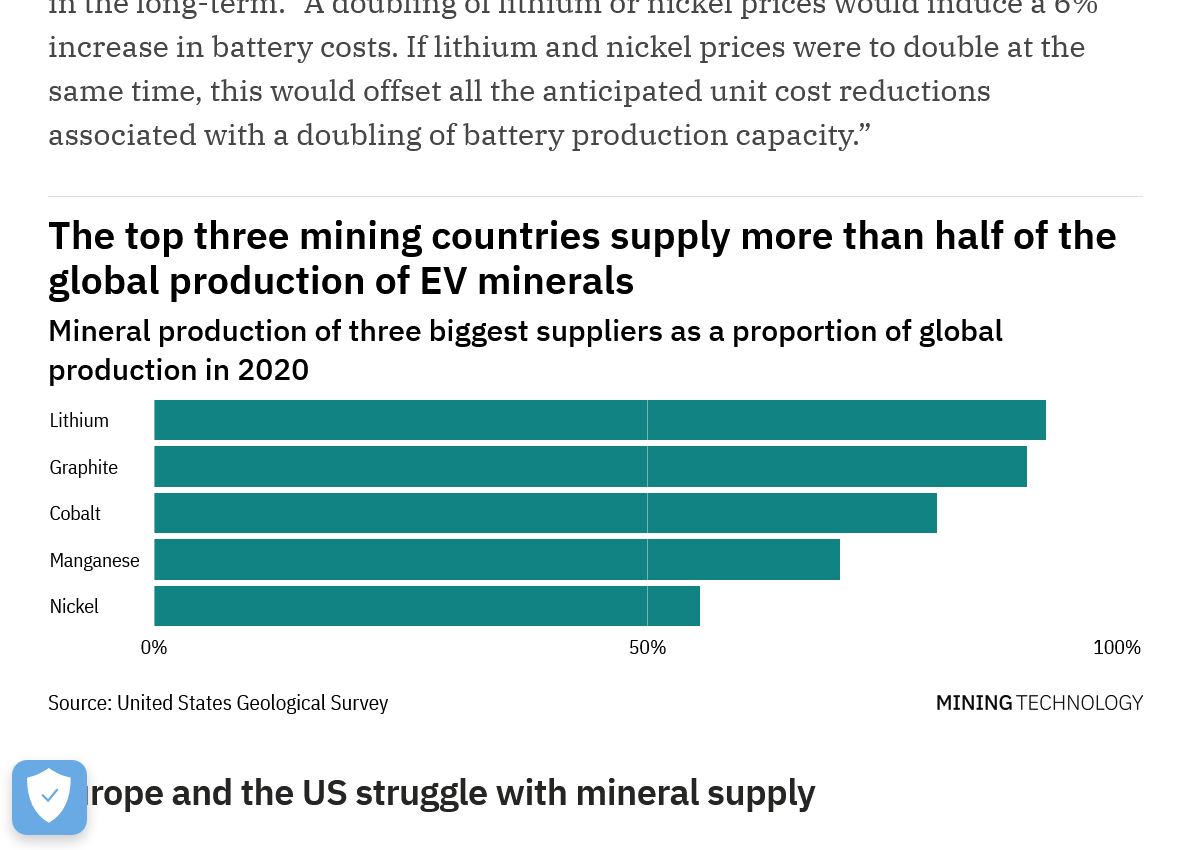 Who controls the EV supply chain?
Another challenge for the future supply chain is that unlike some fossil fuels, many of the minerals essential for EVs are produced in just a handful of countries. Over half of the supply of minerals needed for EV batteries comes from the top three producing countries.
In 2020, Australia was responsible for 48% of global lithium production. For graphite, China is the world's main supplier, with nearly 79% of global production originating from the country. In the same year, the Democratic Republic of the Congo (DRC) supplied 69% of global cobalt.
---
With regards to rare earth metals, China has most of them!
https://www.statista.com/chart/18278/global-rare-earth-production/
---
https://geology.com/articles/rare-earth-elements/
Note the amount of reserves below:

World Mine Production and Reserves
(2020 Estimates)

Country
Production
(Metric Tons)
Reserves
(Metric Tons)
United States
38,000
1,500,000
Australia
17,000
4,100,000
Brazil
1,000
21,000,000
Burma
30,000
not available
Burundi
500
not available
Canada
--
830,000
China
140,000
44,000,000
Greenland
--
1,500,000
India
3,000
6,900,000
Madagascar
8,000
not available
Russia
2,700
12,000,000
South Africa
--
790,000
Tanzania
--
890,000
Thailand
2,000
not available
Vietnam
1,000
22,000,000
Other Countries
100
310,000
World total (rounded)
240,000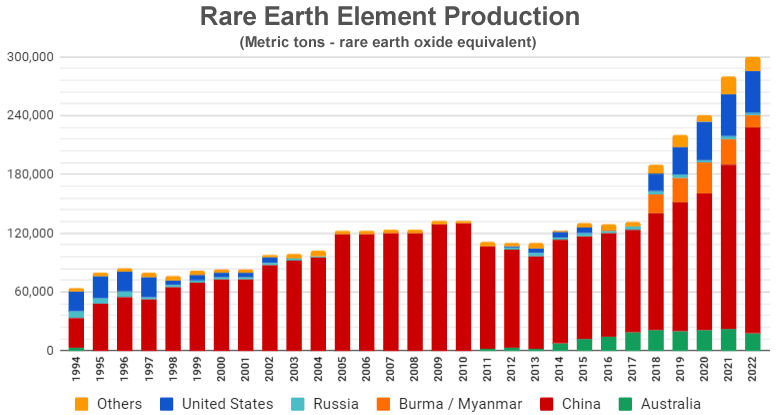 ---
+++++++++++++
China Dominates the Rare Earths Supply Chain
https://www.instituteforenergyresearch.org/international-issues/china-dominates-the-rare-earths-supply-chain/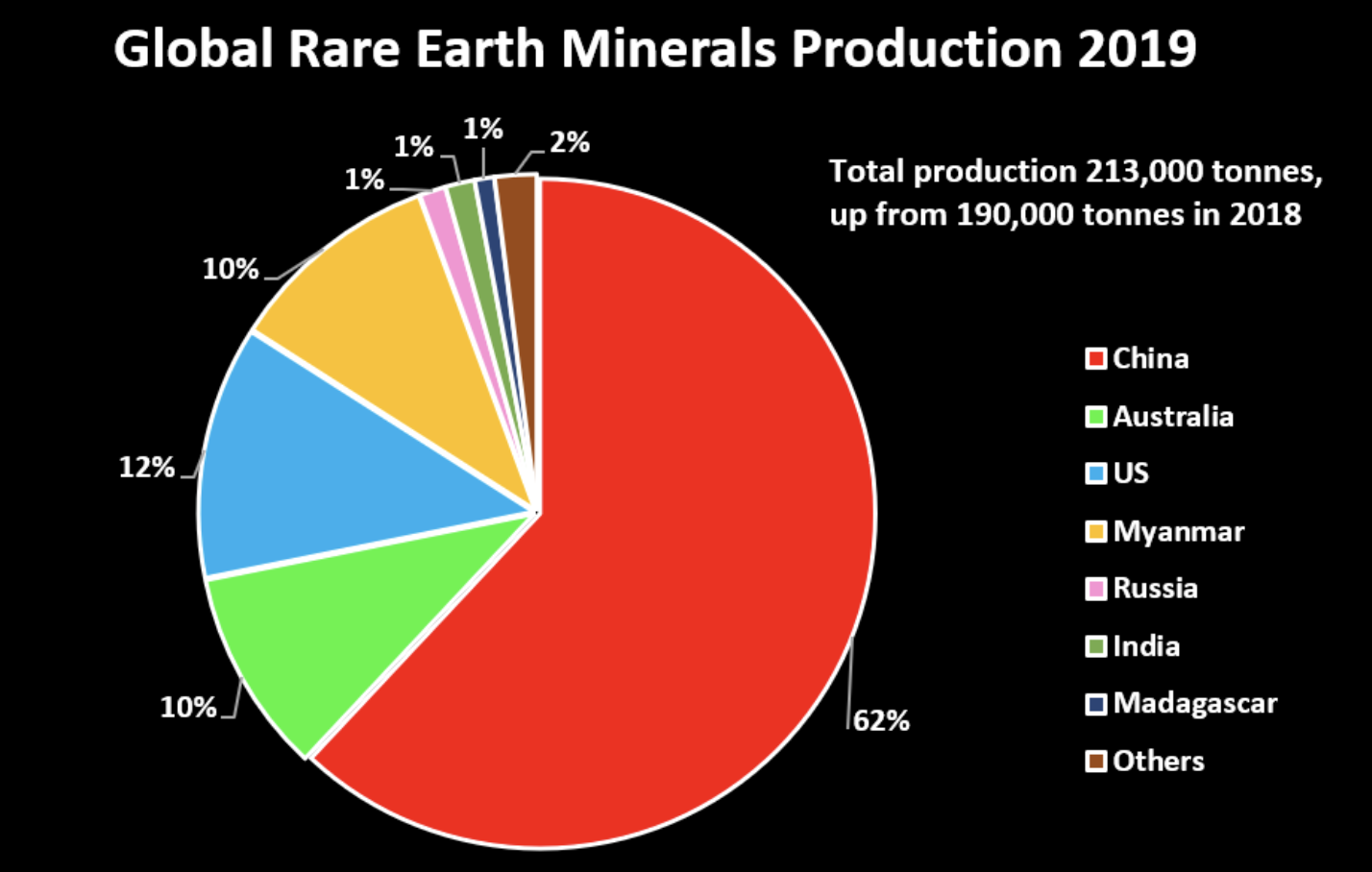 ---
---
++++++++++++++++++++++++++++++++
Fossil fuels are their own batteries. The energy is stored in them.
The Wind Power Mirage
https://wattsupwiththat.com/2023/01/05/the-wind-power-mirage/