This was the quintessential example of what people who hate Fauci do:
defend this one MM
20 responses |
Started by mcfarm - Oct. 26, 2021, 10:13 a.m.
https://www.marketforum.com/forum/topic/76693/
Millions of people on the far right that have never said a word about cruelty to animals or using them in experiments........suddenly became obsessed with this 1 experiment with beagles (shown repeatedly at Fox news) because they thought it could be used to vilify Fauci(there was no connection).
After Fauci was cleared, those same people went on not saying anything about cruelty to animals because their hatred of Fauci and wanting bad things to happen to him was what was driving their thoughts............NOT compassion for animals.
+++++++++++++++++++
https://www.marketforum.com/forum/topic/76693/#76993
I recken your LACK OF objectively has severely compromised your comprehension here so I will actually cut and past the part that clears Fauci of this accusation(which you won't believe because he's guilty-even if proven innocent in your book)
https://www.politifact.com/article/2021/oct/28/unpacking-noise-around-dr-anthony-fauci-and-beagle/
What PolitiFact found:
The NIAID rejected the White Coat Waste Project's claim that the agency provided money to the study in Tunisia that produced the widely circulated photo of beagles' heads in mesh cages.
"The manuscript mistakenly cited support from NIAID, when in fact NIAID did not support this specific research shown in the images of the beagles being circulated," the agency said.
The journal that published the study, PLOS Neglected Tropical Diseases, confirmed its mistake to MedPage Today. It also posted a correction online, writing that the NIH "did not provide any funding for this research and any such claim was made in error."
The NIAID said corrections will also be made to a database of NIH-funded research, which appeared to link the agency to the study and which the White Coat Waste Project cited.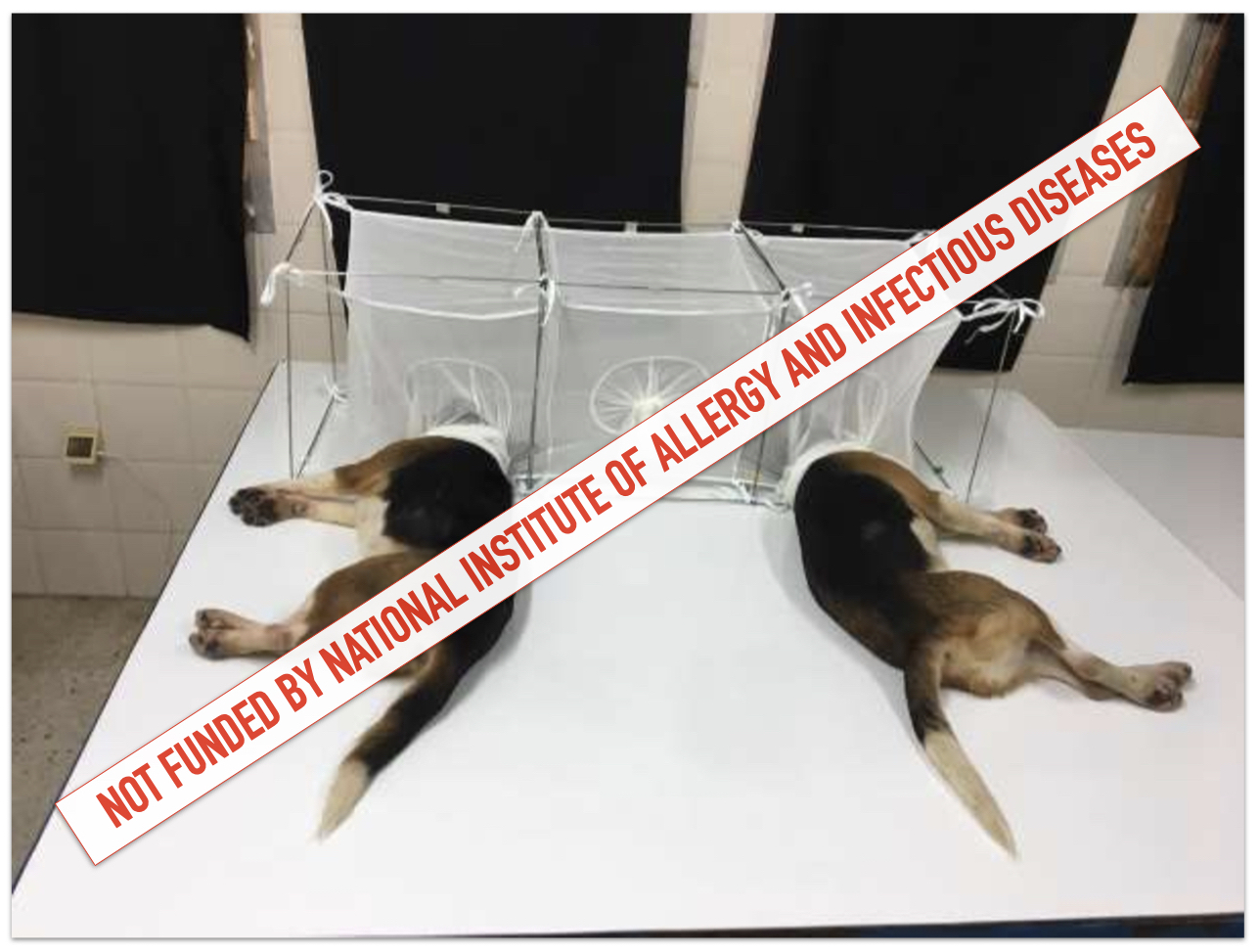 This photo is from a study in Tunisia, published in PLOS Neglected Tropical Diseases, that erroneously listed the National Institutes of Health as a source of its funding. The journal has published a correction.
Through July 2021, the NIAID did fund a separate project in Tunisia to test a potential vaccine for leishmaniasis, a parasitic disease transmitted by sand flies, the agency said. But the study involved immunizing 12 dogs and letting them roam around in an enclosed open space set up to mimic natural settings. The dogs were not sedated, trapped in cages, or fed to the flies.
metmike previously: What problem do you have with the test in the paragraph above mcfarm?
Maybe....................the dogs were vaccinated without their permission (-:
Seriously mcfarm, I know where you are getting all this stuff from. You aren't the king of objective internet investigating and fact checking and like almost everybody else, your sources are feeding it to you. What they state.........is what you know.
There is close to a one to one correlation with this.
Nothing personal, but as your friend, I'm just pointing out that your sources often tell you false things for their self serving political agenda.
Neither political party has a franchise on the truth.
If you believe one party all the time......................you will believe in lies some of the time.
---