vs : #soybeans Before 2000, U.S. soybean yields were higher than #Brazil's. They somewhat evened in the 2000s, but lately Brazil has had the edge. #USA soy harvested area is up about 20% from 2000, Brazil's is up 200%.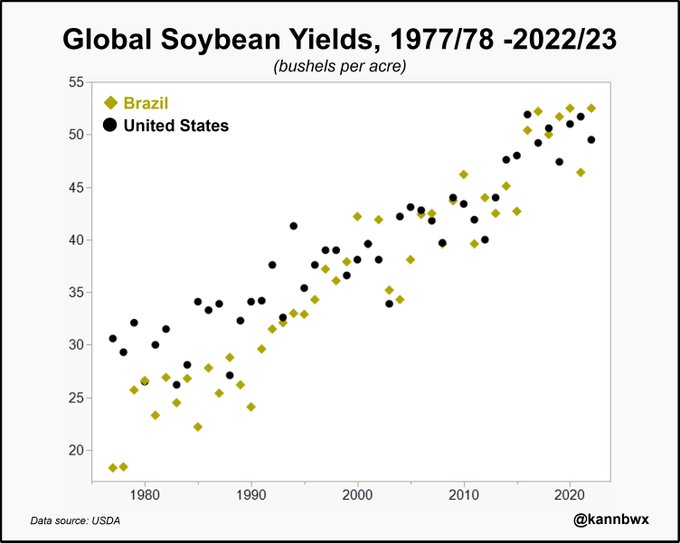 See the impact of the fake climate crisis on crop yields as they claim?
Of course not.
But I see the impact of the actual climate optimum (best weather/climate for growing crops in the last 1,000 years) and increasing beneficial gas, CO2!