This also had a positive impact for Biden.
Just like Alvin Bragg filing charges against Trump caused the right to come alive in vehemently defending Trump and whenever he gets attacked by the left, it just makes him more popular with his base.
They don't see facts. They see their guy getting attacked.
Biden, when seen independent of anything else but facts about Biden's performance, mental skills and corruption , is getting hurt badly in the polls.
If Biden ran as Joe Biden, he would lose to anybody else on the right.
In recent years, Biden's been in the hot seat and getting scrutinized for Biden decisions and behavior and though Trump is still there........he's not getting nearly the attention.
There is no question that CNN knows that this interview with Trump was a huge boost for Joe Biden.
With these 2 candidates, this will be the 3rd election in a row that is determined by getting more votes because the loser is hated more than the WINNER!
You win, not by being qualified but by NOT being the other hated person.
The more you get people to hate the other person, the more votes you get.
People watching Donald Trump last night, with his cheering MAGA crowd were vividly reminded of reasons to vote for NOT Donald Trump. In this case........Joe Biden suddenly looks better than he did before comparing him to Donald Trump.
https://www.marketforum.com/forum/topic/91572/
the content below is from the post at the link above:
It's indisputable that the winner of the 2020 election was........
NOT Donald Trump!!
Joe Biden as Joe Biden has horrible numbers right now and there's almost no way that he will run just because of that, not even considering his faltering cerebral skills but if he did and Donald Trump was his opponent, he would be like Clark Kent going into a phone booth and coming out as ..............NOT Donald Trump!!!!!
July 11, 2022:
https://www.nytimes.com/2022/07/11/us/politics/biden-approval-polling-2024.html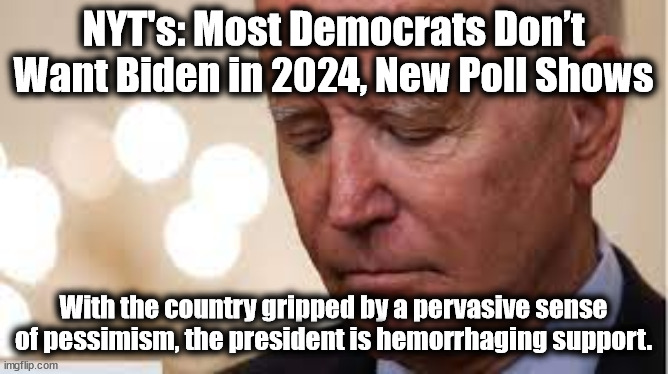 ++++++++++++++++++++++++++
But just let Donald Trump run again in 2024 and Joe will change back into.............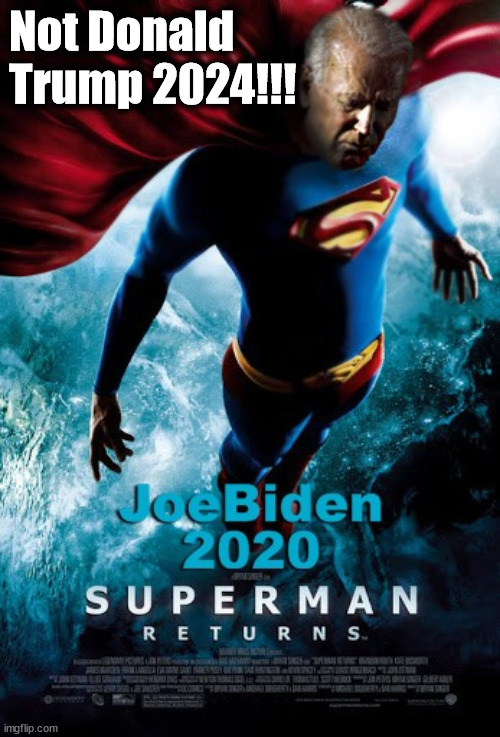 In fact, anybody that runs against Trump will be.........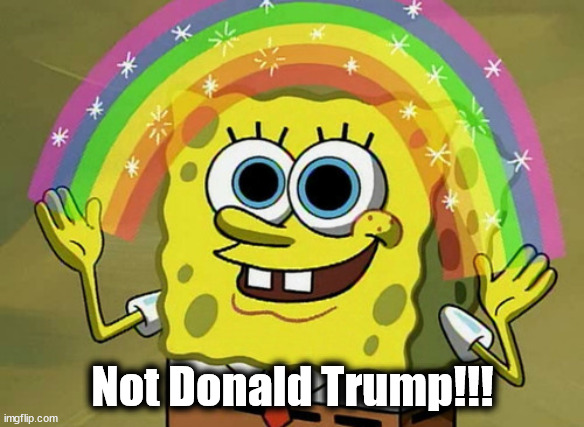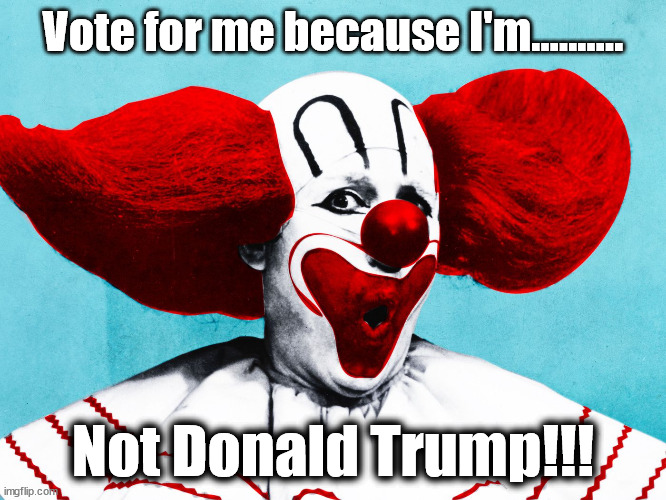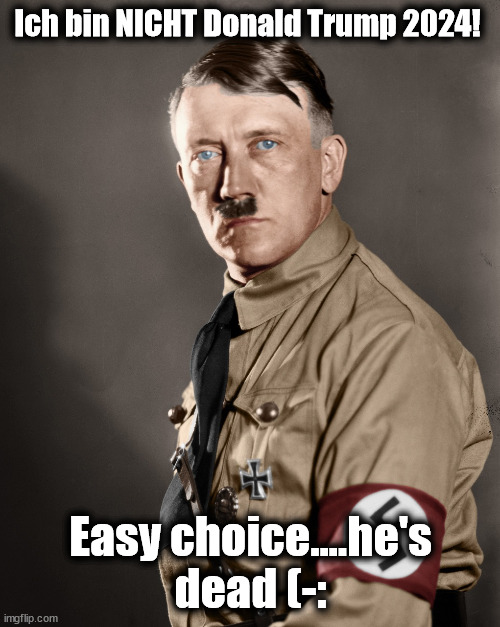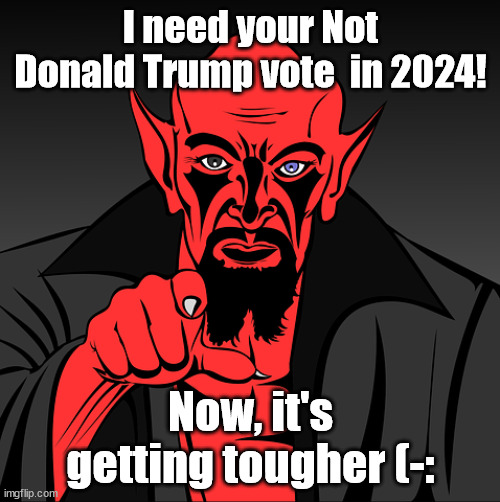 https://www.marketforum.com/forum/topic/94482/#94508
I discovered this early in the evening when investigating facts related to Trump and Bidens unfavorable ratings.
https://www.marketforum.com/forum/topic/94213/#94506
Trump surging in Republican voter polls, sinking with Americans
April 12, 2023
https://nypost.com/2023/04/12/trump-strong-among-gop-voters-but-struggling-with-americans-overall/?dicbo=v2-P2YYa1q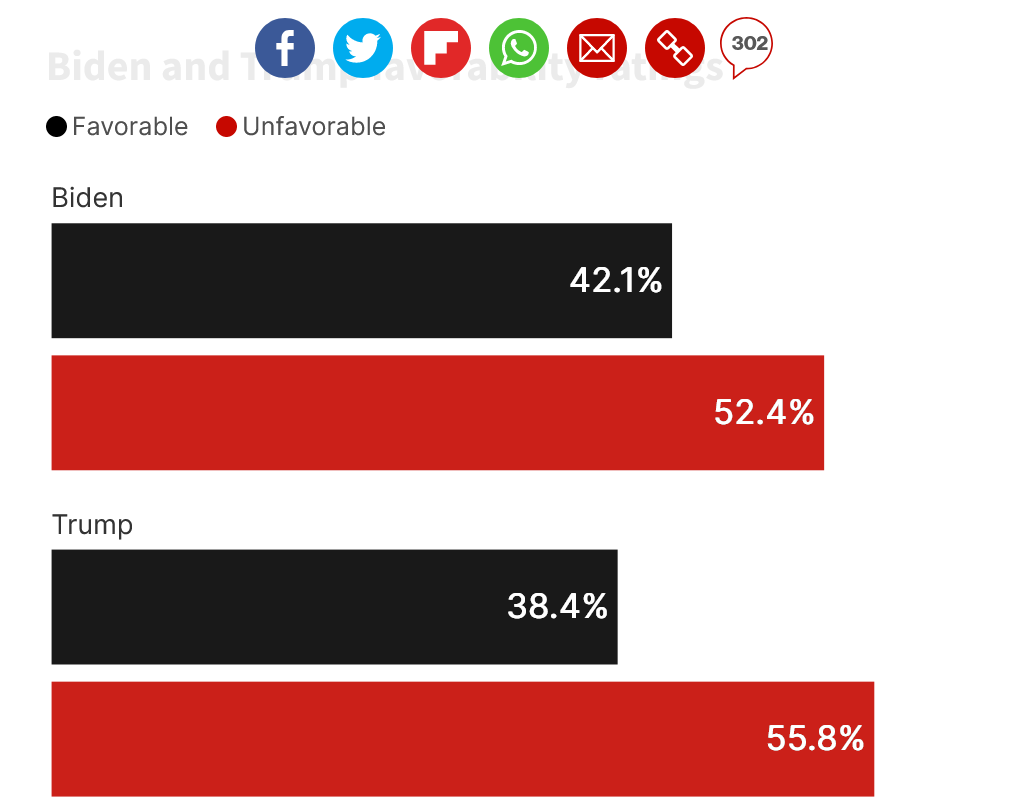 I looked back and the last election was almost this bad but Trump is now slightly worse with less favorable and Biden modestly worse in both categories:
https://news.gallup.com/poll/320411/trump-biden-favorable-ratings-below.aspx
Americans' Views of 2020 Presidential CandidatesNext, we'd like to get your overall opinion of some people in the news. As I read each name, please say if you have a favorable or unfavorable opinion of that person -- or if you have never heard of them.
Favorable
Unfavorable
No opinion
%
%
%
Donald Trump
41
57
2
Joe Biden
46
50
4
Mike Pence
41
50
9
Kamala Harris
42
43
15
Gallup, Aug. 31-Sep. 13, 2020
The same thing defined the 2016 election too. Both candidates had higher UNfavorable ratings compared to favorable.
Before 2016, this was completely unheard of! (other than Barry Goldwater in 1964).
Look at the graph below. In the past, it was the total opposite. The bottom half of the candidates below had at least double the favorable vs unfavorable rating.
The bottom 8 had around a 4 times more favorable vs unfavorable opinion. The bottom 3 were around 6 times more favorable vs unfavorable.
This is absolute proof of a monumental problem for US politics in this age!!!
Candidates since 2016 are literally winning presidential elections by NOT being the other person.

https://news.gallup.com/poll/197231/trump-clinton-finish-historically-poor-images.aspx
Nominees, 1956-2016Based on U.S. adults; ranked by % total unfavorable
Nominee
Total favorable
Total unfavorable
% (+1 to +5)
% (-1 to -5)
2016 Nov 2-5
D. Trump
36
61
2016 Nov 2-5
H. Clinton
47
52
1964 Oct 8-13
B. Goldwater
43
47
2012 Oct 27-28
M. Romney
55
43
1972 Oct 13-16
G. McGovern
55
41
2004 Oct 22-24
J. Kerry
57
40
1992 Oct 23-25
G.H.W. Bush
59
40
2004 Oct 22-24
G.W. Bush
61
39
2012 Oct 27-28
B. Obama
62
37
1980 Oct 10-13
R. Reagan
64
37
2008 Oct 23-26
B. Obama
62
35
2008 Oct 23-26
J. McCain
63
35
1984 Sep 21-24
W. Mondale
66
34
1992 Oct 23-25
B. Clinton
64
33
1980 Oct 10-13
J. Carter
68
32
1956 Oct 18-23
A. Stevenson
61
31
1984 Sep 21-24
R. Reagan
71
30
1968 Oct 17-22
H. Humphrey
72
28
1968 Oct 17-22
R. Nixon
79
22
1972 Oct 13-16
R. Nixon
76
21
1976 Sep 24-27
G. Ford
78
20
1960 Oct 18-23
R. Nixon
79
16
1976 Sep 24-27
J. Carter
81
16
1960 Oct 18-23
J. Kennedy
80
14
1964 Oct 8-13
L. Johnson
81
13
1956 Oct 18-23
D. Eisenhower
84
12
No data for 1988, 1996 and 2000
Gallup
+++++++++
So the obvious effective strategy much of the time in recent years is to run negative ads to try to get you to hate the other person and NOT vote for them by choosing the candidate who's running against the NOT for them person!
I seriously would like to get comments about this from others. It seems to be a profoundly revealing negative fact about our politics and our world in 2023.
The last 6 candidates running against each other in the last 3 elections 2016-2020-2024(though I would bet it WON'T be those 2 in 2024) had higher UNfavorable ratings.
Other than Barry Goldwater in 1964, before 2016, even the weakest candidate ever was +12 to the favorable side.
If things are the same in 2024, it means the last 3 presidential elections were won by a person that more people didn't like than that liked them(gave them a favorable rating)!!
1 time and it might be considered an outlier.
2 times back to back should have got our attention
3 consecutive elections like this and it defines a really, really bad, dysfunctional government and leaders in our country.
It also screams out that we should NOT be running either of these 2 guys. With an extremely high unfavorable rating, it guarantees divisiveness.