https://www.marketforum.com/forum/topic/95296/#95302
Thanks tallpine!
HRW continues lower from rains hitting dry places.
Not sure why C is up and beans down a bit. It's not an obvious weather reason.
https://www.marketforum.com/forum/topic/95216/#95301
There is a strong correlation between El Nino growing seasons and favorable weather. It's likely CAUSATION related with La Nina's, like the last couple of growing seasons often featuring bad/dry weather.
For sure the market knows this and is already dialing that into prices and is LESS threatened with current drought areas expanding. Week 2 weather maps were increasing rains this week(especially for the driest areas), which confirmed less need for drought scare weather premium and prices crashed.
This was the last 6z GEFS rain total map for 2+ weeks.
Light blue is 2+ inches and good rains for the some of the driest areas. 3+ inches will make a dent in the drought and just what the doctor ordered for the worst rated HRW in the S.Plains since accurate records started on this metric.
This will help some P/VP wheat to make Fair but not give up much G/Ex wheat in KS, though there will be a single digit amount of that.
Planting being well ahead of average means there will be no planting delay concerns for most of the crop this year (other than ND).
ND/MN are not as wet but they need warm/dry to plant so its actually bearish for them too.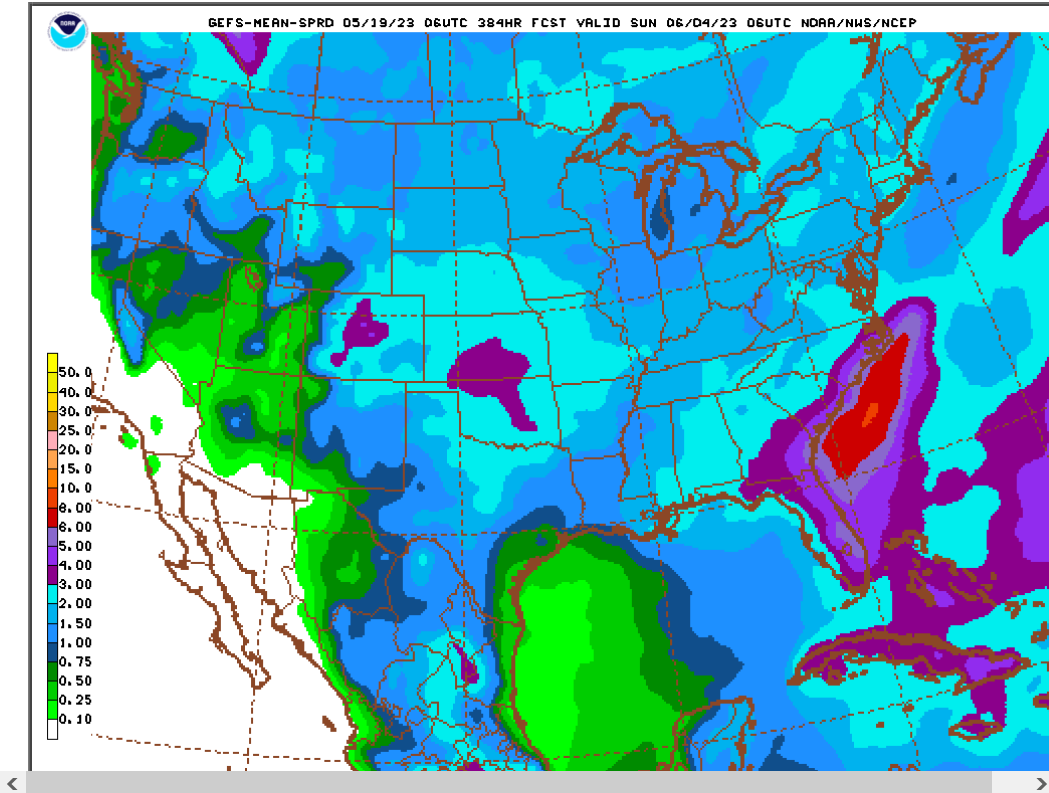 ---
Re: Re: INO Morning Market Commentary
By metmike - May 19, 2023, 12:30 p.m.
Upon a more extensive analysis, I'm adjusting my forecast DRIER for much of the Midwest.
The Plains will still get great rains but I think much of the Cornbelt will be getting drier the next 2 weeks, the farther east, the less rain.
In fact, I think IA/IL,IN and OH will not have a decent rain the next 2 weeks.
This may in fact be why corn is strong today.
Beans might still be looking at this as a planting time and it having a bearish spin but corn is farther along and this very dry weather, with increasing heat could be viewed as GROWING conditions.
The European model is especially dry in those locations and actually lines up with the upper level ridge in place at that time:
2 week rains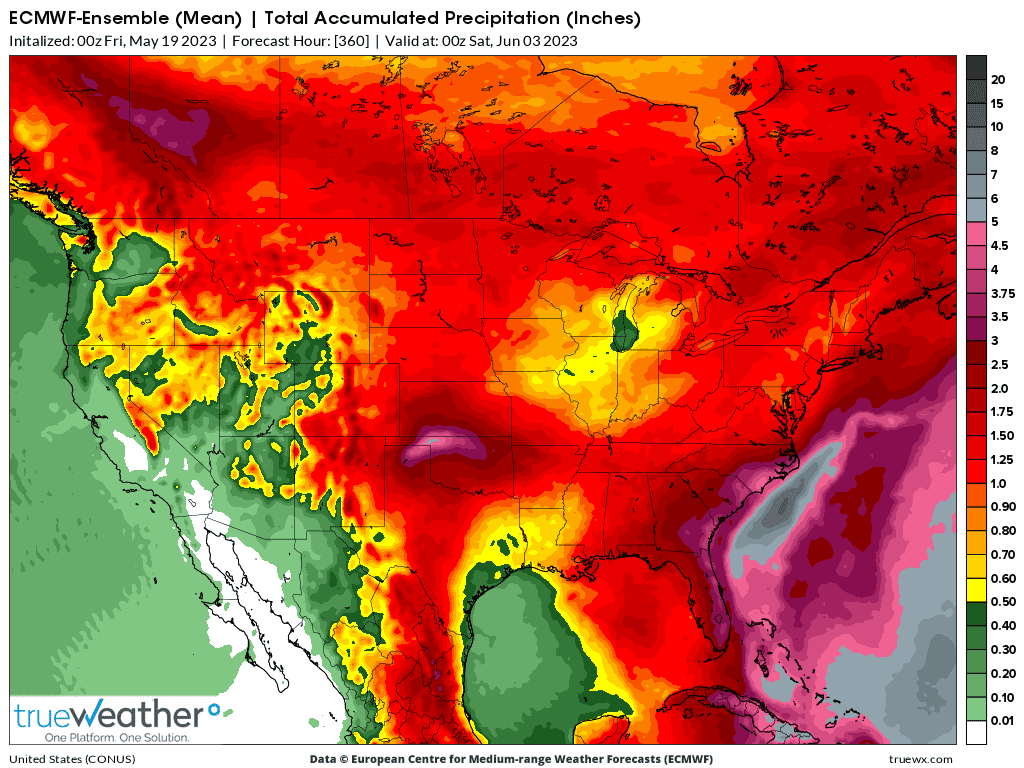 Upper levels in 2 weeks. Rain suppressing ridge across the middle part of the country.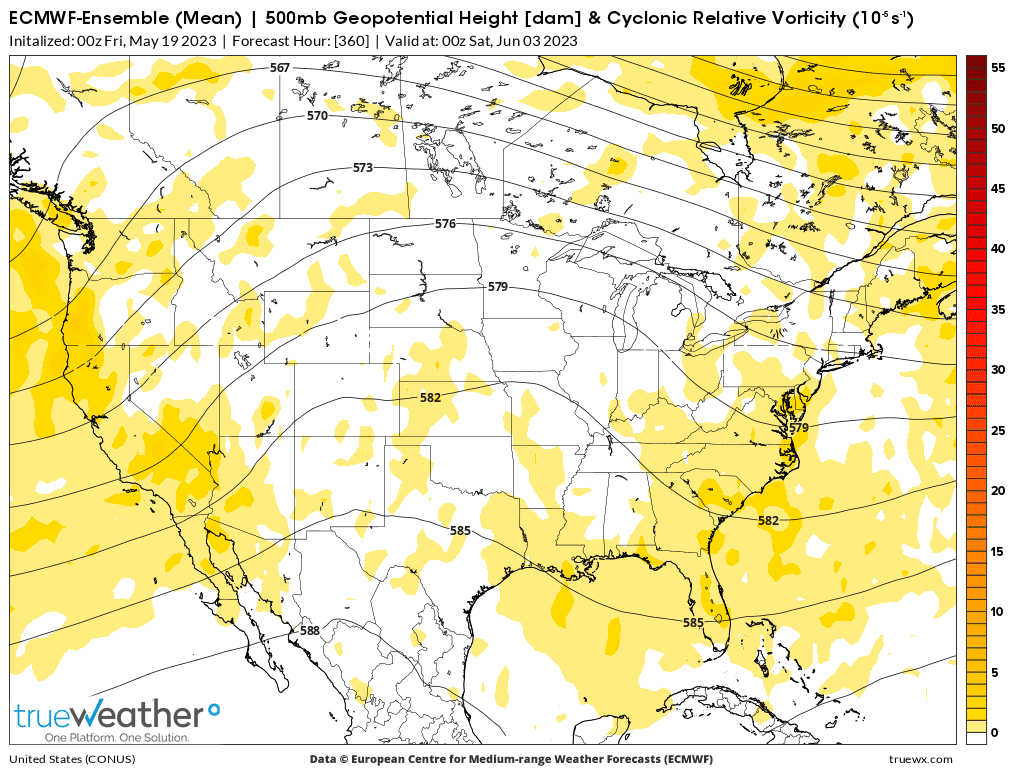 ---
The GEFS is WETTER than this, so it's a low confidence forecast!