USDA's U.S. #corn yield model is based on a weather-adjusted trend over 1988-2022 and assumes normal planting pace and summer weather. If I draw a simple linear trend through 1988-2022 with no exclusions or other adjustments, I land smack dab on 181.5 bu/acre for 2023. But...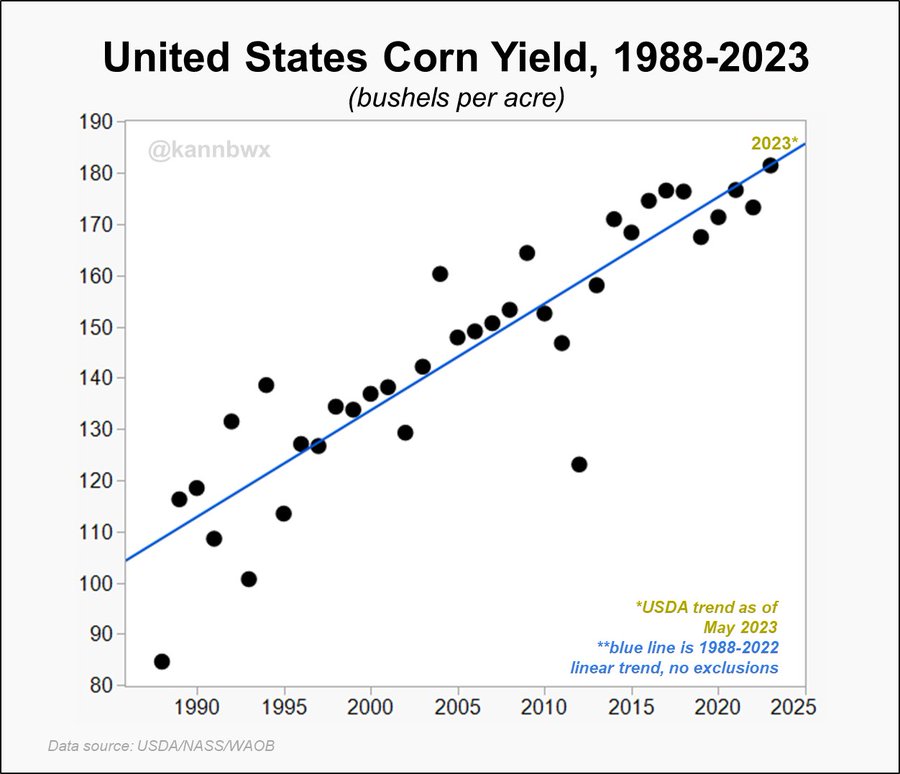 But... trend looks different over more recent years (2014-2022). Even if I exclude 2019 (acreage problems), this trend spits out 175.7 bu/acre for 2023. Seem fair? Too low? Bad weather explains 2020 & 2022 results, e.g., but how many years can a true trend let you explain away?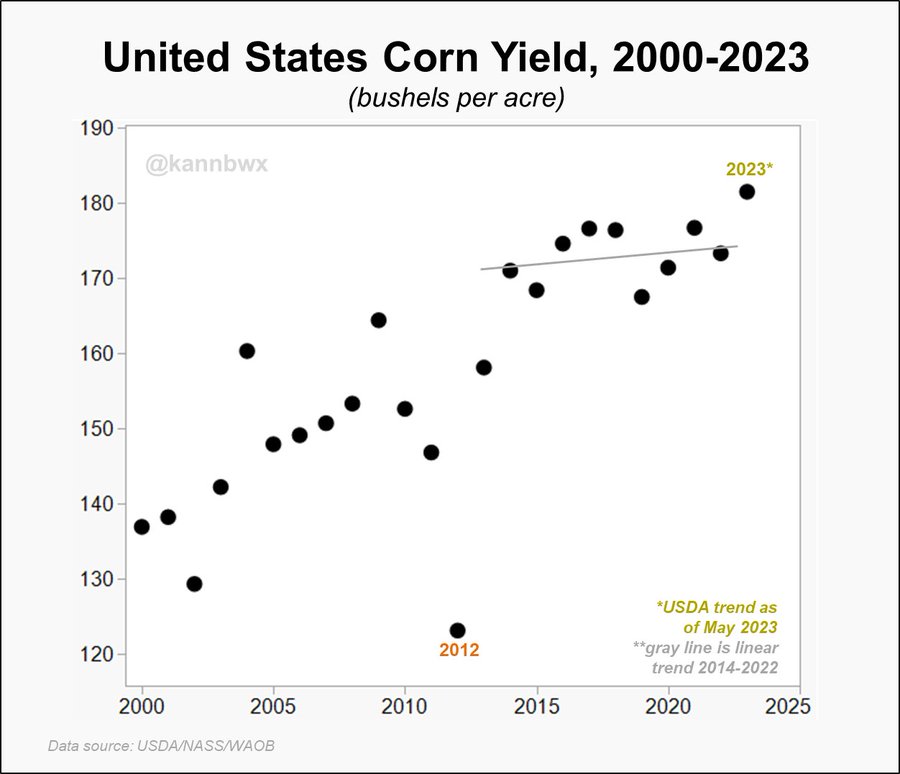 This isn't the first time I've brought up this discussion and these charts, and I have a feeling this topic of trend yields/starting points won't go away anytime soon. Honestly 181.5 for 2023 feels high to me. But either way, it's important to understand the numbers we're seeing.