Previous threads about this topic:
Northern Lights/solar cycle 25 16 responses
Started by metmike - March 27, 2023, 1:42 a.m.
https://www.marketforum.com/forum/topic/94129/
++++++++++
THE EFFECTS OF A NUCLEAR EMP
Started by 12345 - Feb. 13, 2023, 1:04 p.m.
https://www.marketforum.com/forum/topic/93075/
+++++++++++++++
Previous, related discussions from natural events(CMEs).
The last thread has the most info.
New Sunspot may Hurl Dangerous Solar Flare at Earth Started by metmike - Oct. 3, 2022, 3:15 p.m.
https://www.marketforum.com/forum/topic/89419/\\
Geomagnetic storm coming
Started by metmike - Oct. 30, 2021, 2:30 a.m.
https://www.marketforum.com/forum/topic/76828/
GEOMAGNETIC STORM, SLIGHTLY DELAYED https://www.marketforum.com/forum/topic/76036/
The Carrington Event
12 responses |
Started by metmike - Aug. 28, 2021, 11 p.m. https://www.marketforum.com/forum/topic/74346/
+++++++++++++++++++++
Next event coming up in just over 2 days( late Wednesday Night):
We have a display coming up in the far northern tier of the US this week as well as all of Canada.
This is one way to track the Northern Lights forecast for a longer range period.
Go to this link below"
https://services.swpc.noaa.gov/text/27-day-outlook.txt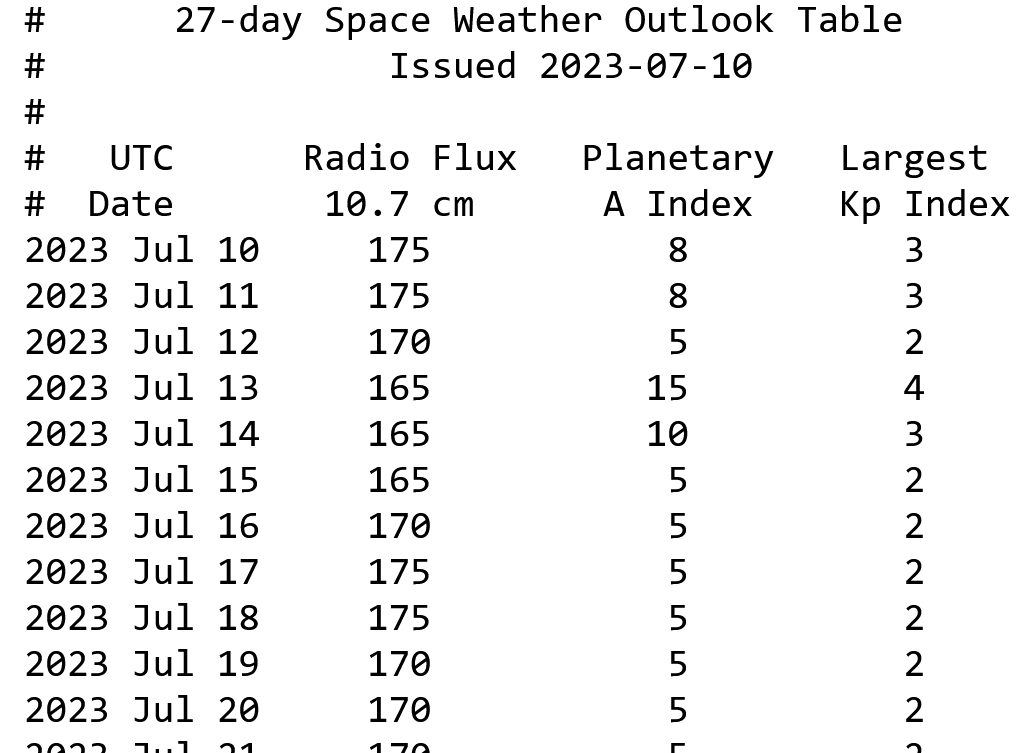 Compare the KP4 index with the colors on the maps at this link below. KP4 is the yellow color on the map which is what we expect very early on Thursday morning.
https://seetheaurora.com/kp-index-explained
Since we can't see the map underneath, it's clearly south of the US/Canadian border. It could be as far south as Indiana and there is always tremendous uncertainty on the magnitude of these events, which have been known to be seen 500+ miles farther south than the forecast zone.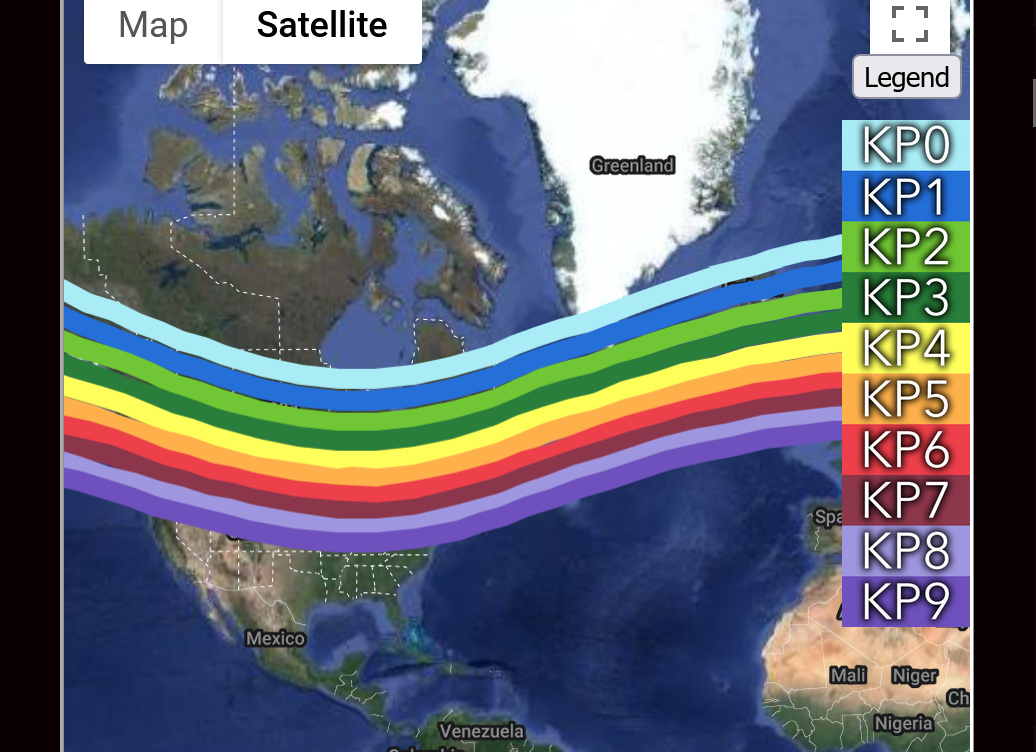 Geomagnetic Storms
https://www.swpc.noaa.gov/phenomena/geomagnetic-storms
+++++++
We know about the disturbances a couple days before they hit because we see them on the sun 8 minutes after they happen.
It takes light from the sun 8 minutes to go 93 million miles to reach the earth.
https://phys.org/news/2013-04-sunlight-earth.html

https://www.pbs.org/seeinginthedark/astronomy-topics/light-as-a-cosmic-time-machine.html
But the solar wind ONLY travels at around 1 million miles per HOUR, which would mean around 93 hours to get to earth typically, which is almost 4 days(96 hours=24X4).
However, a disturbance or storm that ejects energy in the solar wind towards earth can accelerate the speed. The location on the sun makes a difference too.
The closer to the sun's equator, the slower the solar wind speed. Energy ejected from closer to the poles, results in the solar wind being faster.
https://en.wikipedia.org/wiki/Solar_wind
So the energy from an eruption can arrive in our magnetosphere in 3 days.
Also, a disturbance on the sun NOT facing the earth will travel out in a path that does not make contact with earth.
++++++++++++++
You can get additional information including a shorter term outlook from these links:

Space Weather Prediction Center
National Oceanic and Atmospheric Administration
https://www.swpc.noaa.gov/products/aurora-30-minute-forecast
https://www.gi.alaska.edu/monitors/aurora-forecast
Space Weather Canada