What time is the Super Blue Moon of 2023?
To see this supermoon, skywatchers are going to want to get their timing just right on Aug. 30.
https://www.space.com/super-blue-moon-august-2023-what-time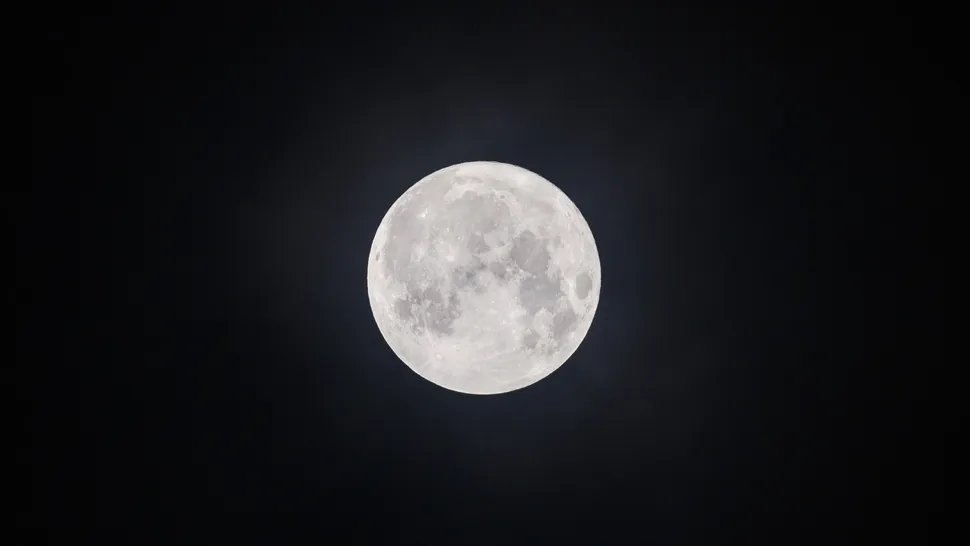 The full Sturgeon Moon peeks through clouds above Tehatta, West Bengal, India on Aug. 1, 2023.(Image credit: Soumyabrata Roy/NurPhoto via Getty Images)
The term "Blue Moon" has nothing to do with color, but since the 1940s has commonly referred to the second of two full moons that fall in a calendar month; thus, Wednesday's full moon is defined as a Blue Moon because it is the second full moon of August. Just like August's first full moon, the Sturgeon Moon on Aug. 1, the Blue Moon will also be a supermoon, meaning it will occur during a period when the moon is closer to the Earth, making it appear almost imperceptibly larger in the sky.
Related:August's rare Super Blue Moon, the biggest full moon of 2023, rises Aug. 30
Full moons occur around 12.4 times a year, and that means that every 2.8 years, a 12-month period has 13 full moons. Thus, one of those months will have to accommodate two full moons and, thus, has a Blue Moon.
A supermoon occurs when a full moon falls during a period when the moon is closer to Earth. This happens because the moon's orbit around our planet isn't circular, but rather elliptical  like a flattened circle or an oval. That means there are times in the moon's orbit when it is farther away  —  at apogee  —  and times when it is closer  —  at perigee. The distance between Earth and the moon during perigee and apogee ranges from around 220,000 miles (350,000 kilometers) to 253,000 miles (408,000 km), a difference of around 14%.
The next Super Blue Moon after Aug. 30, 2023 will be in January 2037, followed by another one in March 2037, according to NASA.