Started by metmike - Aug. 31, 2023, 10:10 a.m.
#Wheat export sales were weaker than some estimates predicted, but they did include two cargoes to #China (110kt total). China bought a small volume of old-crop #soybeans. New-crop beans were sold to unknown, China and Mexico. Mexico bought 644kt new-crop #corn.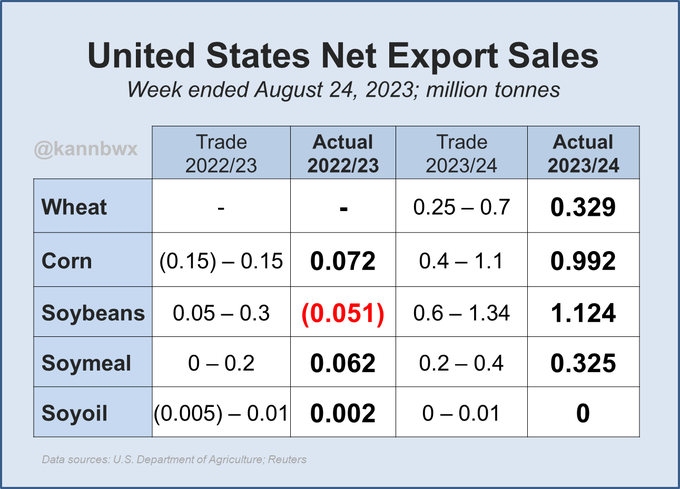 (from Monday morning) Last week's U.S. #corn & #wheat export inspections were above the range of expectations, #soybeans were in line. The 33% deficit for corn vs last year has been pretty constant in recent months, though last week's volume was better than in recent weeks.