Funds' bullishness in U.S. oilseeds slightly offset their bearishness in grains as of August 29: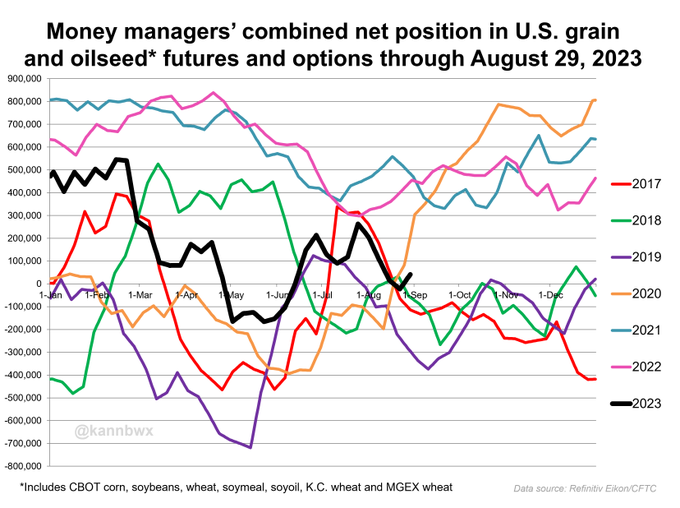 Money managers bought 21k contracts of CBOT #soymeal through Aug. 29, the most for any week since early December. As of Aug. 29 their net long in fut&opt was 73.8k, less than a year ago but the second most bullish for the date in the dataset back to 2006.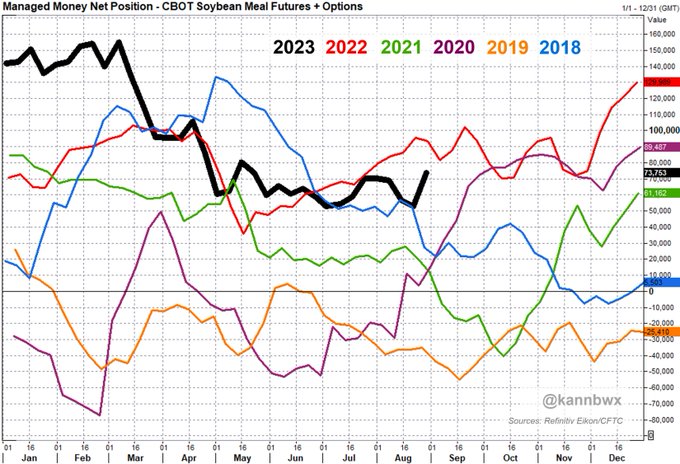 Speculators bought CBOT #corn futures & options in the week ended Aug. 29, trimming their net short to 87k contracts. They bought almost 33k f&o contracts of CBOT #soybeans (net long now 91k) as futures hit one-month highs.