https://www.marketforum.com/forum/topic/98571/#98631
By metmike - Aug. 29, 2023, 7:42 p.m.
The MSM is going more insane with time about any extreme weather event, blaming a 1 deg. C warming for EVERYTHING!
Top 5 reasons Idalia stands apart from other storms
https://www.axios.com/2023/08/29/hurricane-idalia-unique-florida-threat
++++++++++++++
All the reporters go to every hot place and every severe storm and report it around the clock as being caused by the climate crisis as if natural variation doesn't exist anymore and ignore the hottest decade ever in the US, the 1930's.
And ignore the fact that hurricanes, including MAJOR hurricanes and tropical storms have NOT increased during climate change.
You would be shocked to know that because I just looked at 25 articles today that said the complete opposite. They are WRONG and they don't show the data.......only using scary, sensationalized WORDS. See the actual data below.
Note that this data started in the satellite era.
Before then, we had tropical storms that went undetected and storms that strengthened to hurricanes that we didn't know about.
But when comparing landfalling hurricanes, back before the satellite era, its the same story. NO INCREASE.
https://www.marketforum.com/forum/topic/97993/#97994
https://www.marketforum.com/forum/topic/97993/#97995
https://climatlas.com/tropical/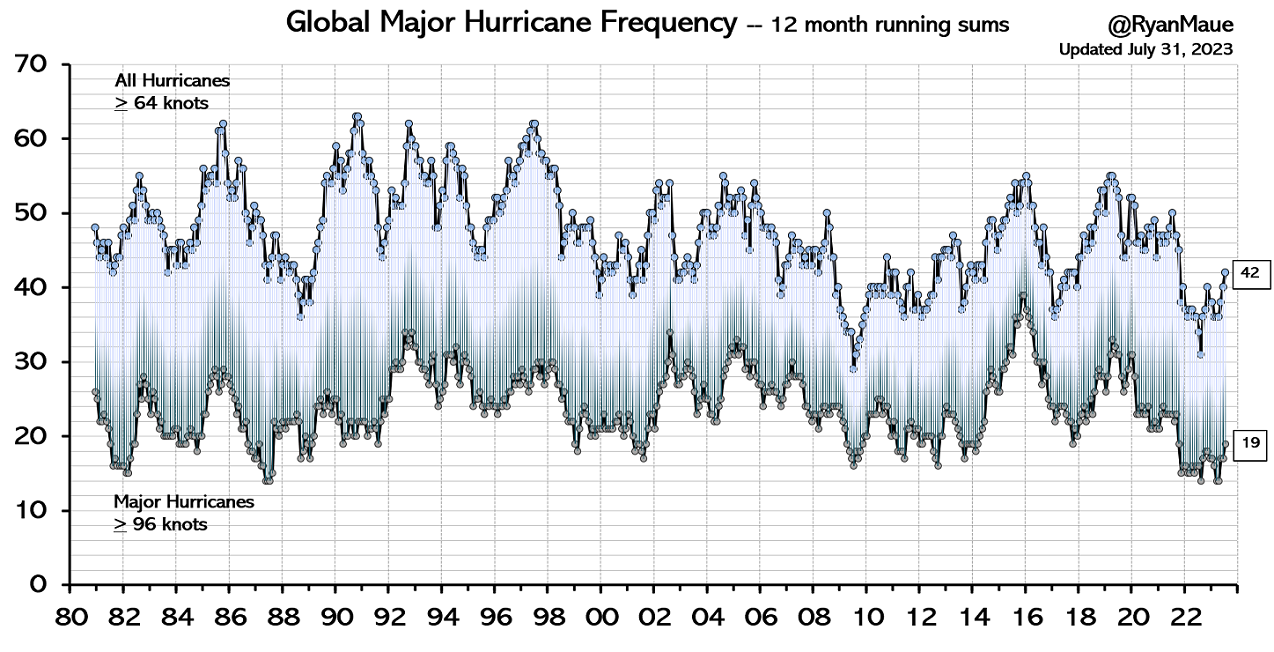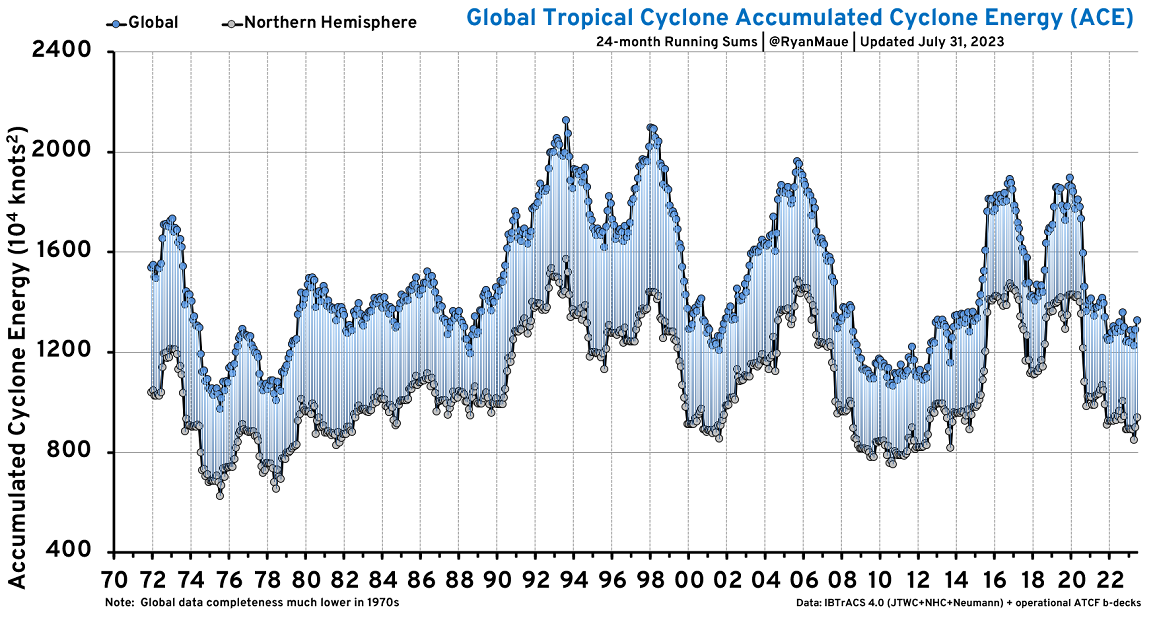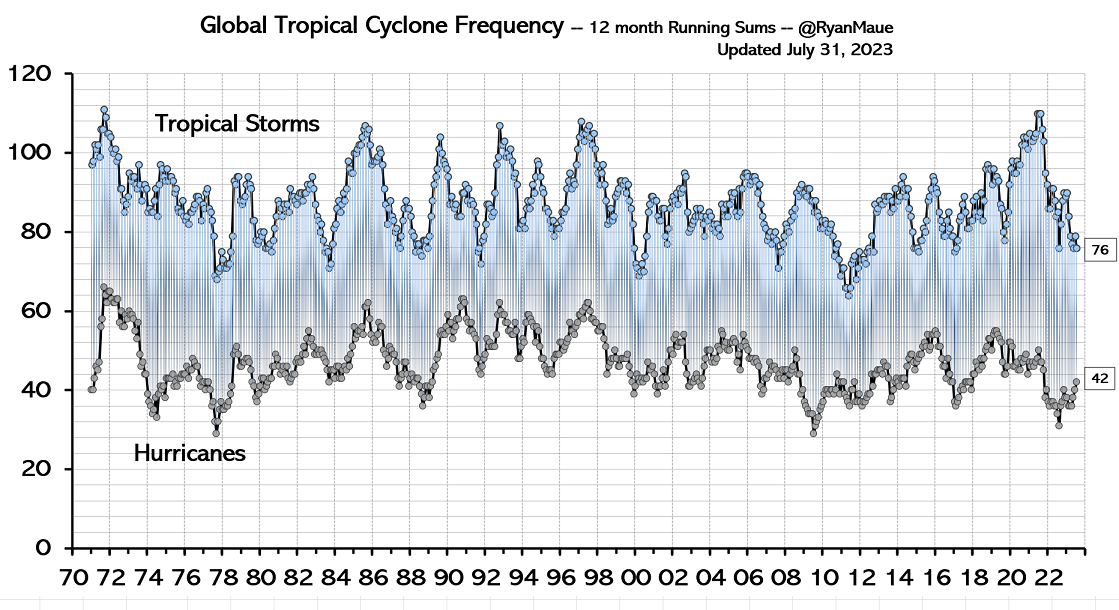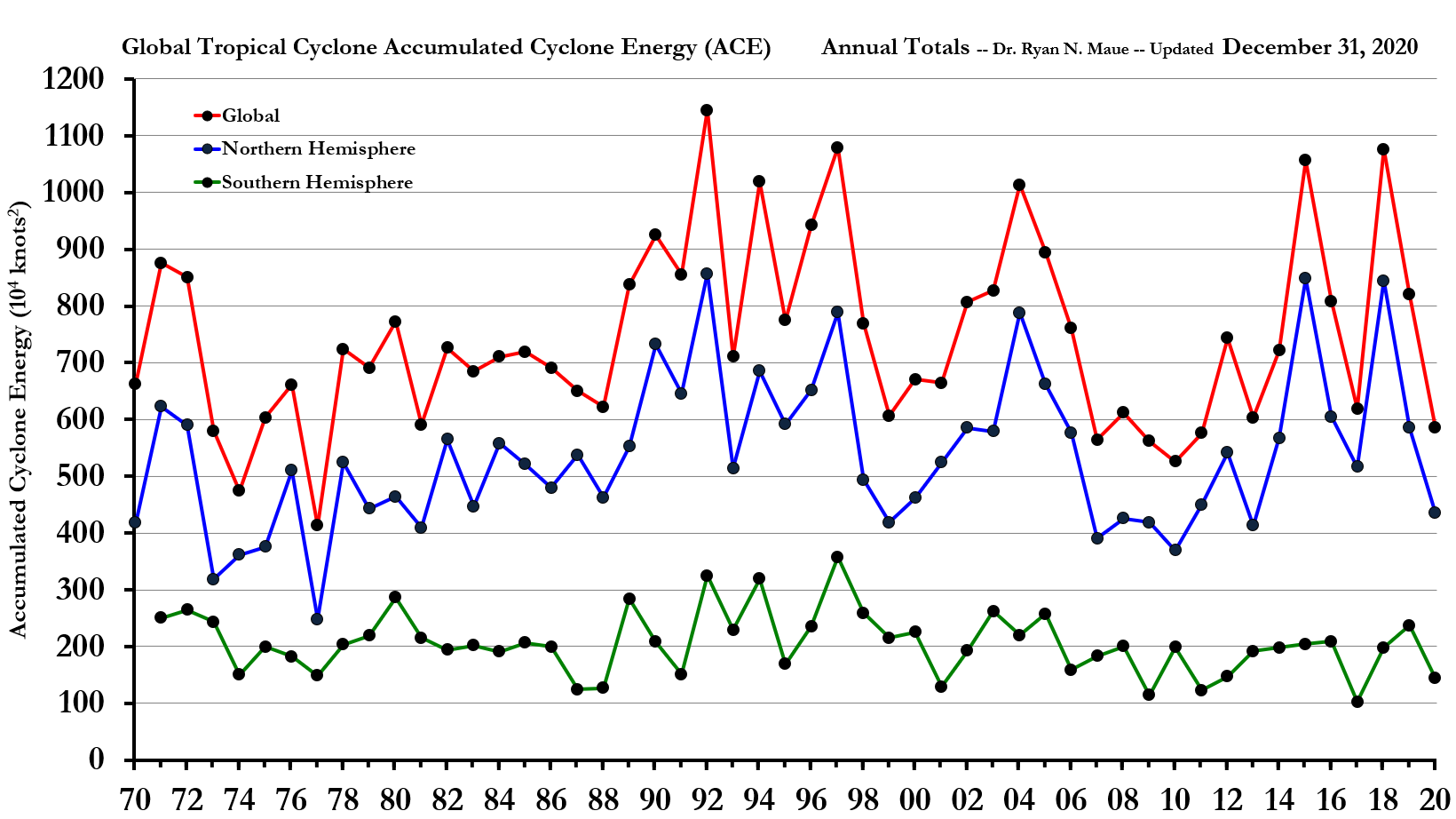 ++++++++++++++++
Continental U.S. Hurricane Landfall Frequency and Associated Damage: Observations and Future Risks
https://journals.ametsoc.org/view/journals/bams/99/7/bams-d-17-0184.1.xml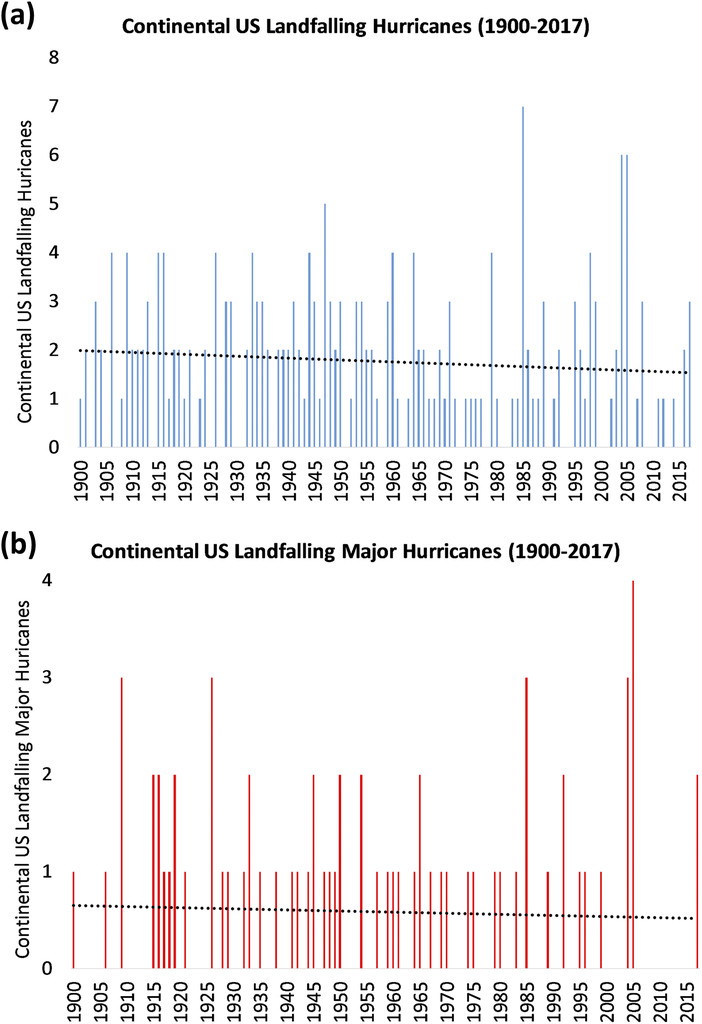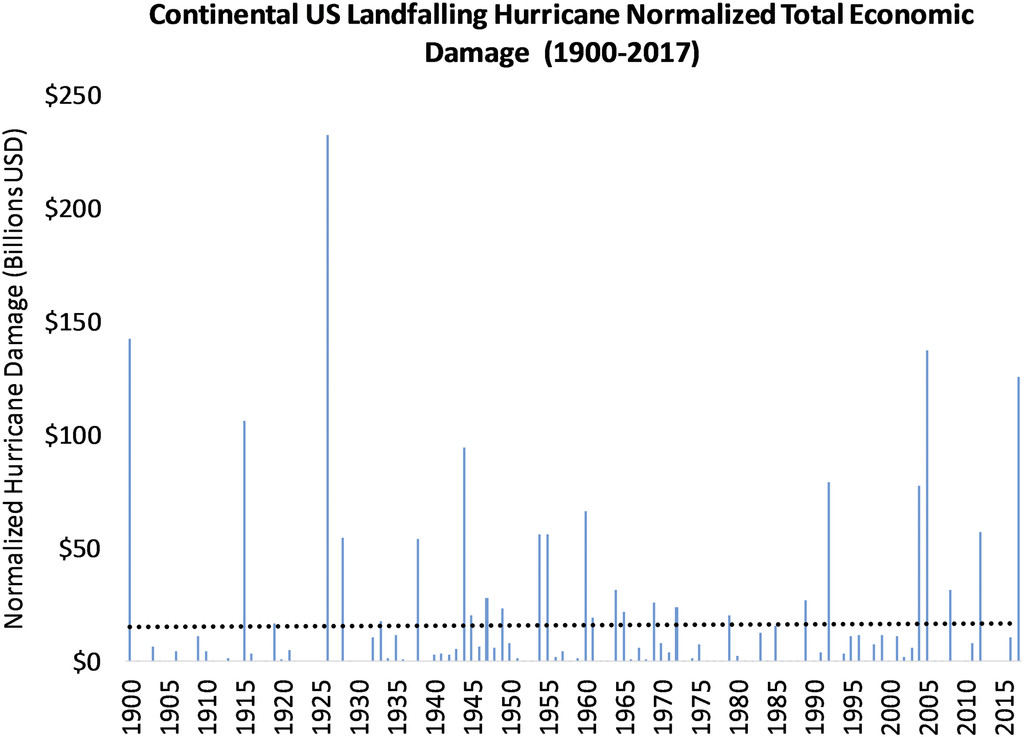 Is the warmer water in the GOM helping to make Idalia stronger?
Absolutely, yes but other factors related to climate change are having the OPPOSITE impact on OVERALL hurricanes(the meridional temp gradient is weaker-so less need for the planet to try to redistribute heat/exhaust heat in the lower latitudes when the higher latitudes are experiencing the most (beneficial) warming because of climate change). Climate change results in a more equal distribution/balance of the heat on the planet to offset the impact of the greatly unequal heating from the sun.
The only time we see graphs with authentic data on hurricanes like this above are from sources that immediately get called "deniers" for doing it.
The data is not manipulated. The graphs above are all honest graphs from an a very credible tropical exper. They all come from real, measured empirical data that represents what really happened to the best of modern science's ability to measure it.
The graph/pictures are worth a thousands words and in this case, the words contradicting this authentic data are coming from forked key boards (-:
Sadly, the forked keyboards have hijacked climate science for multiple agendas.
++++++++++++
BTW, this latest storm of the century killed 1 person in the state of Florida.

---